The Norfolk chapter of Young Life is experiencing changes in leadership.
Area director Sarah McKinley will be moving to Springfield, Oregon, with her husband, Josh, who has taken a position at another Young Life chapter there. Michael Beltz, the current Wyldlife director, has been named as her replacement. Her last day was Feb. 28.
McKinley started volunteering at the Norfolk Area Young Life in 1996 and assumed the position of area director three years ago, taking over from her husband, who had held the position since 2001. She leads club programs and Bible studies and also recruits volunteers, networks with alumni and works with the chapter committee.
The committee and the alumni, one of whom is Norfolk Mayor Josh Moenning, are part of the reason why McKinley feels so at peace about stepping away.
"I feel very confident in stepping away because Norfolk is full of alumni who can take over and run," she said.
Young Life is an international religious organization with the mission of "introducing adolescents to Jesus Christ and helping them grow in their faith," according to its website. It ministers through clubs and summer camps to teenagers and young adults in college, high school, middle school, the military, those living with disabilities and those dealing with teenage pregnancy.
The mission of Norfolk Young Life is "inviting young people to experience life as God designed it to be lived."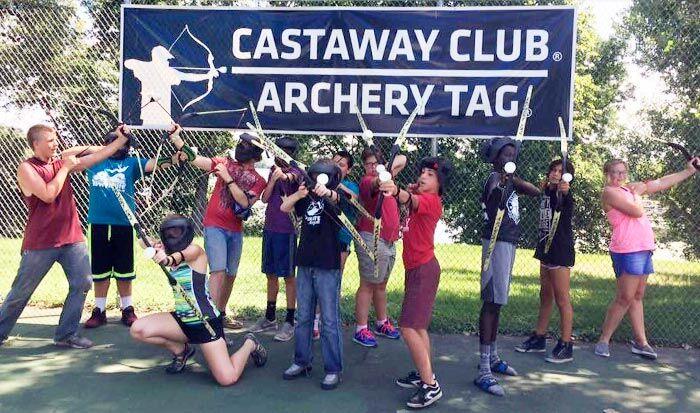 To do that, staff members and volunteers reach out to children and spend time getting to know them — which McKinley calls one of her favorite parts of the job.
"I love being able to go to schools and relationally connect with the youth," she said. "I get to ... be able to see kids and hear kids and step into the hard places, wherever that may be. There's no other job where I would ever get to do that, to talk about all the real things in their life. With Young Life, I've gotten to do the most incredible things in my life."
She is confident in her successor, Beltz, who is still running Wyldlife, the junior high-centric version of Young Life, in addition to taking over as area director. Even though his father and sisters were involved in the ministry, he did not look into it until a meeting with his pastor and McKinley led him to check out some club events.
"I thought, 'Heck, what's the worst that can happen?' " he said.
Volunteering was a "natural fit," and within two years of working with Wyldlife, he joined the staff. Now he has more responsibilities with training and mentoring other leaders, but he always remembers what the ministry is all about.
"The core of Young Life is building relationships with people," Beltz said. "Relationships are key to what we do. It's woven into the DNA of who we are as a ministry and outreach."
Although he is just a month into his new position, Beltz has already seen the rewards of working with the organization. He is able to invest in other adults, who then invest in children, which results in growth from both parties.
In the heat of the move, he makes sure to think about and learn from his predecessors.
"(The McKinleys) will be sorely missed, and they have impacted so many lives around Norfolk," he said. "We're thankful they have set us up well for this transition."
McKinley, likewise, has "full confidence" in Beltz and administrator Keriann Heller, saying they are "well-trained" and "equipped and can take it on." She refers to Norfolk Young Life committee chairman Juan Sandoval as "a phenomenal leader" who "has a great vision for where the camp should go from here."
As McKinley looks toward her move at the end of the school year, she looks back on the impact Norfolk Young Life has had on her.
"Young Life and Norfolk have really made me who I am, and it's been a beautiful gift for me," she said. "I started Young Life when I was 19, and it trained me up to lead and who I am today. ... This community has trained me up."