WISNER — May 9 was a hard day at the home of Jessica Svoboda. That was to have been the day she graduated from Wisner-Pilger High School.
Like other seniors across the state, Svoboda knows it's a day she'll never get back, along with other milestones.
"I will never be able to attend state speech," Svoboda said. "I will never know how I would have done at district music. I will never be able to go on the Washington Close Up trip with my class. The last two months of high school are supposed to be some of the best memories."
After the COVID-19 virus outbreak, Wisner-Pilger resorted to online classes after students and teachers last met in person on March 16. Lori Schutte's class was going to start Shakespeare's "Hamlet" that day. Instead, she sent books and study sheets home with her students. They've studied an act a week, largely on their own.
"I'm amazed how much they get done," Schutte said. "I expect them to be great, and I'm very rarely disappointed."
But she misses seeing the students in person. "It works, but it's not the same. I'd much rather be in school with my students."
She relies on the internet resource, Canvas, to connect with students, sending out video clips and review sheets. Since tests are taken at home, students are allowed to utilize their books and class notes. Several teachers met with students via video conferencing.
"It's been a learning experience for the students and us, too. If we did this all the time, we'd have had all the kinks worked out," Schutte said.
Schutte has been teaching for the past 41 years, all at Wisner-Pilger. She now claims the honor of being at the school longer than anyone, including administration, elementary and secondary teachers. Because she taught freshman, junior and senior English, along with overseeing study hall, it's safe to say she has met all of this year's seniors.
In all of those years, she has not experienced anything like the quarantined learning going on today.
Some families have been proactive in planning activities to replace those provided through the school. Jessica's parents, Ken and Jolene Svoboda, for example, planned a family prom. Jessica and two younger sisters decorated the house, using supplies purchased for graduation. They took family photos outdoors, complete with masks and a 2020 prom sign, also part of graduation decorations.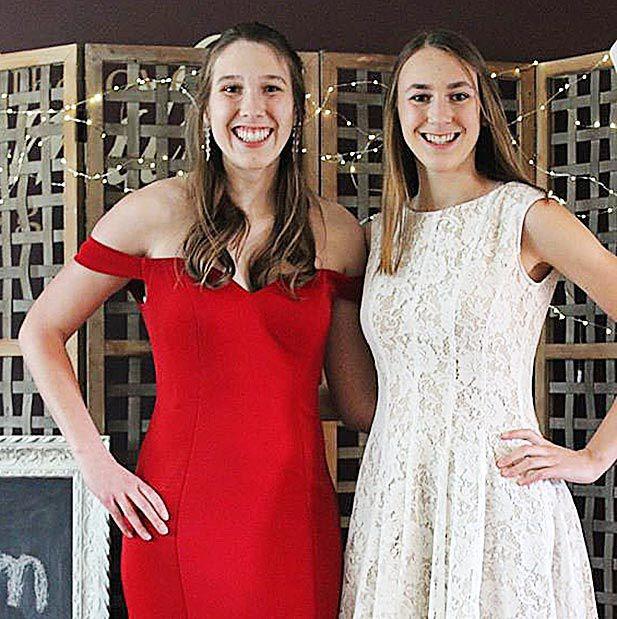 They chose music, danced until midnight and then played board games for an after-prom game night.
They also sent out graduation announcements with requests for a card shower.
On May 9, they dressed as if they were going to the graduation ceremony, playing the graduation march while Jessica — wearing her cap and gown — picked up her diploma from her parents at the end of the farm driveway.
For two Wisner-Pilger seniors, the school year ended even sooner. Selma Hegge of Norway and Tijs Heuvelmans of the Netherlands were foreign exchange students at the school and guests of Chris and Lori Ruskamp, and Steve and Heather Ott, respectively.
They returned home March 24.
The Ruskamps picked up Selma's prom dress before she left and invited several friends over for a photo shoot. The fun things for seniors are held during the last quarter, Lori Ruskamp said, naming the school play, choir, track and prom.
Svoboda sums it up this way: "These are very confusing times with many disappointments. My class and I are grieving the loss of our senior year. I know we will get through this. I hope to someday look back on my senior year and think of the time my class has had together."