In the midst of an international Black Lives Matter movement sparked by the death of George Floyd, U.S. colleges have either stayed silent or released statements condemning racism. 
Sometimes the words include plans of action. Some are solely a declaration of support for students and employees of color.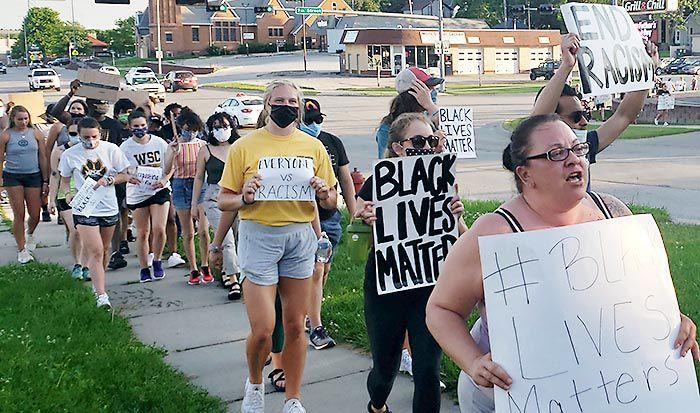 Marysz Rames, Wayne State College president, recently issued a statement recognizing Juneteenth and announced the intent to host conversations this fall to help others understand the educational experience of students of color and other groups, she said.
"A lot of higher education has been watching what's been occurring and thinking about what that means for their campus," Rames said. "For me, as I've been observing, I decided for Wayne State College that we needed to get in a mode to listen, learn and act."
There are still decisions to be made on how the conversations will look, but Rames said she imagines they could be in several formats, such as small group discussions or through a campus climate survey.
Rames said she knows improving equality at the college isn't going to be a quick fix, and the conversations are just the beginning. She wants to use feedback to create changes to "make the college a more inclusive environment that's sustainable."
"We would like to spend time ... with (students of color) and hear from them directly what the environment has been like for them at Wayne State College," Rames said. "We need to listen to those individuals to identify what we are doing well and what we need to improve on."
Employee diversity needed
One area the college can improve on is faculty and staff diversity, Rames said.
As of November 2019, there were no Black full-time instructional staff members at Wayne State, according to a survey from the Integrated Postsecondary Education Data System (IPEDS).
Out of the 121 full-time instructional staff, five were Hispanic or Latino; one was American Indian or Alaskan Native; two were immigrants; and 113 were White.
Out of the 482 part-time or non-instructional staff members, three were Black; eight were Hispanic or Latino; one was American Indian or Alaskan Native; two were immigrants; and 467 were White.
"The (numbers) are not where they need to be," Rames said.
Senior Jeremiah Woods reignited the campus' Black Student Association (BSA) when he was a sophomore. The group was inactive before.
Now the treasurer of BSA, he agrees staff diversity is an issue and said including more employees of color will make students of color feel more supported.
"I'm originally from Omaha, so coming to Wayne, it was a huge cultural shock for me. Seeing very few faces that look like mine is kind of disheartening," Woods said. "Being able to bring more diversity into our schools, to see those people on a daily basis would be nice. As an African-American student, I have someone I can relate to, maybe talk to and get advice from."
Wayne State has been searching for a director for student diversity and inclusion, said C.D. Douglas, vice president of student affairs, who started at the college in August 2019.
The college was unable to find the right candidate last year and closed the position, he said. The job reopened this spring, and administrators have interviewed a few candidates so far.
"Some positions are challenging to fill; it's a new position that the college put together right before my arrival," Douglas said. "I served in a position similar, and it's a challenging job, especially at a predominantly white institution. We are hoping to have a candidate before the fall semester."
Evelyn Knox, a former student who graduated this spring, said she's no stranger to racial encounters in Wayne.
She was the only athlete of color on the women's basketball team for two years. The N-word did get thrown around, especially in athletics, she said.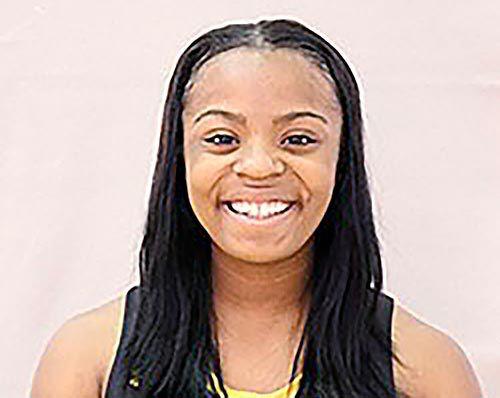 The community is not as socially aware as it could be, she said.
Knox said some issues on campus include diversity in the athletic department and the college waiting too long to post a statement regarding racism. Other Nebraska schools, including Northeast Community College, published statements in the first week of June.
Another problem developed when the Wayne State athletic department issued a separate statement from Rames' on its Twitter account.
The post was a graphic with the word "Juneteenth" and a caption that said, "A celebration of freedom for all Americans," said Jay Collier, director of public relations.
Several people, including Knox, immediately replied on Twitter to explain how the post is misleading.
"Juneteenth is obviously the liberation of slaves," Knox said. "I and other former students of color were honestly upset about the post; I thought that if you are going to make the post, be accurate."
The athletics department quickly took it down and reposted a new graphic with the caption, "Today we celebrate the freedom for African-Americans in our nation," noting that the edit was made from the feedback received.
Collier said the college listened to alumni to make the change and the department didn't intend to take anything away from anyone.
"They saw it as a day all Americans became free," he said. "Our hearts were in the right place."
Knox said she thinks Rames' recent statement and plans for the future are steps in the right direction, although she knows more can be done.
"I have a lot of hope for Wayne," Knox said. "That's the thing about small towns — not a lot of these things happen at the forefront. I am hoping this year there is change; there aren't more excuses. I have no reservations against Wayne; I just hope they strive to make some sort of change."
Rames said besides changing the low diversity in staff and faculty, she wants to increase the college's student diversity.
About 19% of Wayne State students are students of color, which is up from 8% in 2010. This jump is partly because the college has been partnering with several rural school districts in pathway programs that have helped recruit more minorities.
Improving retention and graduation rates in students from underrepresented communities — usually students of color — is also a goal.
Rames has a President's Diversity Council helping with these objectives, which are also part of the college's overall strategic planning that began last year. The group includes faculty, staff and students and focuses on programming regarding inclusion, Rames said.
While Rames doesn't know about any required training for faculty and staff about racism or inclusion, she said it might be something that comes out of the conversations starting this fall.
Wayne State's student senate also is planning on implementing student focus groups to identify issues on campus, said Adam Smith, incoming senior student senate president.
"We want to ask them what we can do to make their experience here better and how can we promote diversity here," Smith said. "We should be celebrating our differences and giving people an opportunity to have an open dialogue to (listen) to their needs."
Smith said he believes Wayne is welcoming to diversity, although there are always incidents that happen and there's room for improvement.
For Douglas, the most important part is for Wayne State administrators to not assume to know what students need.
"There are different elements of diversity. It's not like Wayne doesn't have diversity here. But when it comes to race and ethnicity, I think there is an area we can grow," Douglas said. "One of my first days here, I had an opportunity to meet some African-American students. To just have someone who looks like them is going in the right direction. I'm not saying Wayne State is doing anything wrong. We just need to meet with our students to see what we can do better."