The 4-H shows and the truncated Madison County Fair continued Thursday with a swine and bucket calf show.
The swine show Thursday morning saw good attendance in light of health restrictions, with 87 pigs shown by 24 contestants, who also had many of their family members in attendance helping them corral and care for the pigs.
At the swine show, there was a senior, intermediate and junior showmanship competition. In the showmanship competition, the handlers present their pig to the judge by leading it around the show ring.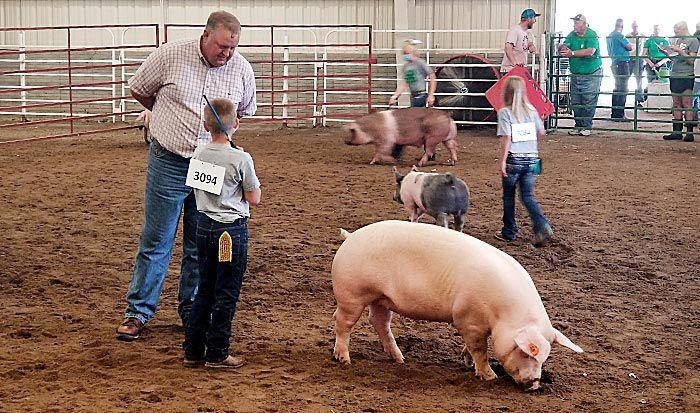 Travis Dunekacke, the judge for both shows Thursday, continually gave advice and encouragement to the exhibitors, especially the junior level competitors. He said to the crowd that it's a rewarding experience to be able to show off their project, especially in a year as unusual as this.
"These kids have all worked hard for this," Dunekacke said. "I think this is important for the kids and would've been terrible for a kid to have a livestock or a 4-H project that they're wanting to show at the county fair and just because it takes place in 2020, they don't get to do it."
There were also competitions for pigs of different sizes and ages, and many were awarded purple ribbons.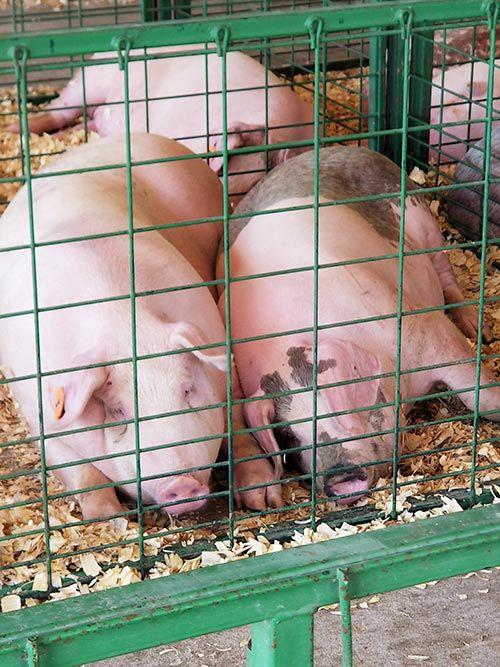 The bucket calf show also took place Thursday afternoon. The categories were separated into four age groups: cloverbud, junior, intermediate and senior.
A bucket calf is a calf that is typically sold as a newborn and is raised away from its mother. The name comes from the idea that as it grows older, the calf will usually be taught how to drink milk from a bucket.
As the fair has reached the halfway point, University of Nebraska Extension staff and volunteers have seen a good response so far. Despite fewer exhibitors and and spectators, there has still been good attendance and adherence to health guidelines.
Dunekacke said to the crowd that it was an interesting experience, as Madison is one of the first fairs of the year and could set an example for other shows later this summer.
"Being one of the earliest fairs in the state and the area, the staff and volunteers and fair board didn't have a ton of time to figure out how to do it," Dunekacke said. "So I commend them for rearranging everything. Give them all a pat on the back."
He also said that despite the unusual circumstances, the atmosphere in some ways still resembled a typical county fair, but with fewer people around.