People traveling past the Norfolk Regional Airport may read the new sign on a hangar along the road and wonder why it includes Karl Stefan's name.
In reality, Norfolk wouldn't have the airport it has today without Stefan.
That fact was reiterated by speakers at a celebration Sunday morning marking the 75th anniversary of the dedication of Norfolk's airport in October 1944. More than 20,000 people attended the 1944 event.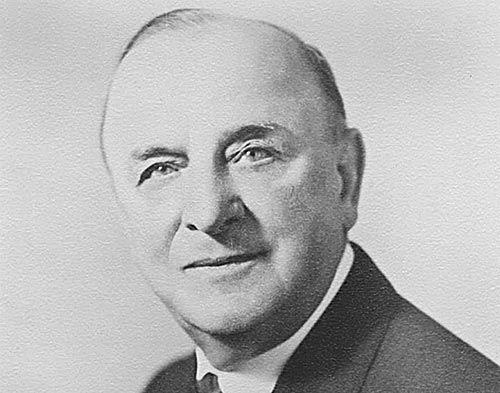 Stefan, who moved to Norfolk in 1909, worked in the newspaper, radio and retail business before being elected to the U.S. House of Representatives in 1934.
"He was very pragmatic," said Norfolk Mayor Josh Moenning during the program. "His goal was the best interest of the people."
In fact, it was the people of Northeast Nebraska who persuaded Stefan to run for Congress in the first place. Three thousand of them signed a petition encouraging him to do just that, Moenning said.
"He did not seek an office in Congress ... it sought him," Moenning said.
Once elected, he rose to a level of influence that allowed him to acquire the funding for the airport.
By then, the country was embroiled in World War II, and local airports were valuable training tools. With increased federal funding, the airport expanded and improved its facilities.
Stefan died in 1951, and in 1955, the airport was named for him. In 2010, the name was changed to Norfolk Regional Airport, Karl Stefan Field, and the wooden sign bearing Stefan's name and signature were removed. Now Stefan's name and signature are back.
Even though services provided by the airport have changed, "it is critical to the local and regional economy," Moenning said. "In a world where you can do anything from anywhere ... a connected airport is a need."
Also during the program, Grayson Frohberg read a brief history of the airport and a letter of congratulations from state Sen. Jim Scheer, who could not attend the ceremony.
Terri Wachter, airport manager, introduced members of the airport authority, which oversees its operation. She specifically recognized Dan Geary for his 33 years of service and Doris Kingsbury for 29 years of service to the authority. Other members are Bill Jepsen, Richard Clausen and Tim Westerhold.
Wachter also shared information about the airport, including that in the past five years, it has received $6 million in federal funding to help keep it in compliance with federal regulations.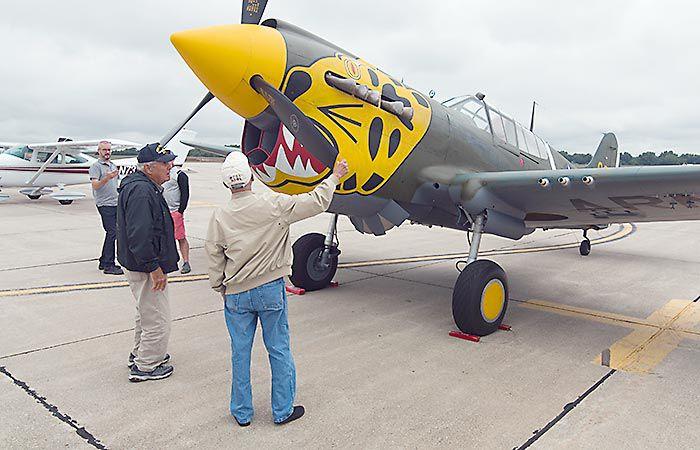 The event included a fly-in breakfast and an aircraft display that included a World War II-era P40. Other vintage planes were supposed to be included, but weather conditions kept most of them grounded.