My family would be the first to tell you that I grew up a tomboy. I was always perched up in a tree or playing in a mud puddle. I was quite the outdoor gal, and I had a fondness for camping.
From the backyard to the river bank, I couldn't wait to spend time under the stars. 
Most of the time, my three older brothers and I would just pitch the tent in the yard and sleep outside, but one summer we packed up and headed for the river.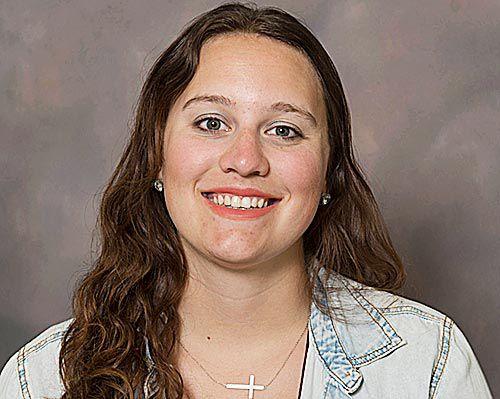 I have fond memories of swimming in the murky water, trying our luck at fishing and shooting fireworks from the bank. We even buried my brother, Mark, in the sand along the shore — just for the fun of it.
That was probably the last time we all camped out together before they graduated high school. After the trio left for college, I spent a lot of summer nights out in my tent with a good book and a stash of ice pops. There was something about the cool summer air that made those stories even more magical.
On a few occasions, I had friends camp out with me on my parents' rented land. Those trips involved trying (and failing) to start a campfire, undercooking brats, getting rained out and a lot of late-night teenage gossip.
Although my camping experiences have evolved over the years, I still love it just the same. The ground seems a lot harder and the mosquitoes have multiplied, but it's still one of my favorite summer activities.
Over the years my husband, Led, and I have shared a number of great camping adventures — usually with family.
A group of us will get together, cook terrific food over the fire and tell tall tales. In the late afternoon, we break out the poles and prepare for a late night of catfishing. We continue our laughter and conversation, always with one ear listening for the sounds of a bell ringing from one of the poles.
Eventually we all start to drop off and find our beds, but every once in a while, our slumber is interrupted by a tinkling sound from outside.
Early one morning, we were awakened by several bells ringing all at once. Led leapt up so fast he nearly left a Wile E. Coyote shaped hole in the side of the tent. When he got to the bank, he attempted to reel in a catfish that had crossed several of the lines in the water. Unfortunately after a short fight, it spit out the hook and went on with its morning much to Led's dismay.
Time spent with his family is always a riot, but one of the most unforgettable nights was when his younger brother Dean proposed to his wife, Jade. It just goes to show that the outdoors is a perfect setting in which to make memories and start new chapters in our lives.
Nothing brings us together like sitting around a campfire, toasting marshmallows and telling stories. That is why it continues to be a summer favorite in our family.