It has been a challenging time for outdoor enthusiasts. With few open hunting seasons and the recent subzero temperatures, it has been hard to want to go outside. However, that doesn't prevent us from finding any excuse to get out as soon as it starts to thaw.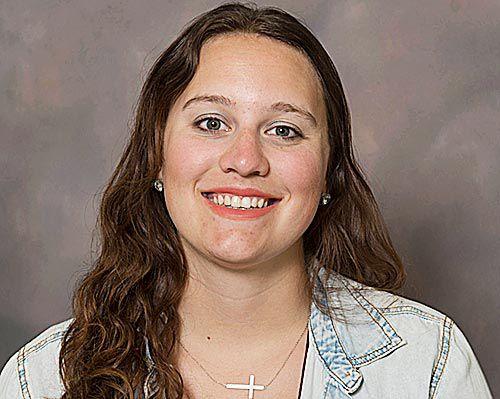 On a recent weekend, I convinced my husband to go shed hunting with me. For those of you not familiar with the term, we weren't in search of small buildings. Every spring, male deer drop their antlers and over the summer grow new ones. Collectors, like my husband and me, head out around this time of year to pick up the sheds before they can be carried off or gnawed by squirrels and other rodents. From the information I've read, antlers can fall off anytime from January through March, depending on the health of the animal and how mild or harsh the winter has been.
It was a crisp afternoon but considerably warmer than the previous week. We parked the truck and began walking the fenceline looking for signs of deer. It didn't take long before those signs became obvious. Every 10 to 20 feet, we would come upon scat or tracks and the occasional buck rub. It was clear that this was a deer haven.
We walked along ravines and through trees, keeping an eye on the high-traffic areas. Climbing the hills in the mud and ice with cowboy boots was a difficult feat, but it paid off when I saw a white antler protruding from the snow. I picked my way through the trees toward it, but I stopped when I realized it was not a shed. It was, in fact, attached to a whole deer carcass. The bones had been picked clean by coyotes and other scavengers, and it appeared to have been there for months. The rack had four points on one side and five on the other. Sadly, in another year, it would have been a really good buck, but somehow this deer didn't make it through the winter. Led decided to salvage the antlers, so he removed the head and we continued on.
Now, hauling a 10-pound deer head through the woods isn't the easiest task. They tend to swing back and forth, catching on trees and poking the back of your leg every so often, but I didn't mind. Racks on deer are often balanced and relatively symmetrical, but this one had broken tines and was slightly misshapen. It looked kind of gnarly, and I knew it would make a nice skullcap. Since Led had been dabbling in taxidermy — specifically European mounts — I knew he would be more than happy to work on it.
Eventually we came to a really steep, winding ravine. I kept to the top of the ridge, while Led walked along the bottom. He started coming across tufts of deer fur before stumbling across a second deer carcass. This one was a much smaller deer, approximately a year and a half old with only one small forked antler. This carcass was above the snow, indicating it had died more recently than the first. Unfortunately, the bitter winter may have proved too much for this young deer.
Although we had come for sheds, we found none along our 3-mile trek, but we didn't leave empty-handed. We each had a souvenir as we headed back for the truck. As we trudged through the melting snow, we laughed and recounted our hunting memories, both of us dreaming of next fall and firearm deer season.