I trod across the field clad in camo from head to boot and found my now-familiar patch of grass. Once I was situated in the snow with the fence at my back, I got prepared. Within minutes my gun was propped up on its bipods and my gun muffs were resting on my head, ready to be pulled over my ears at a moment's notice.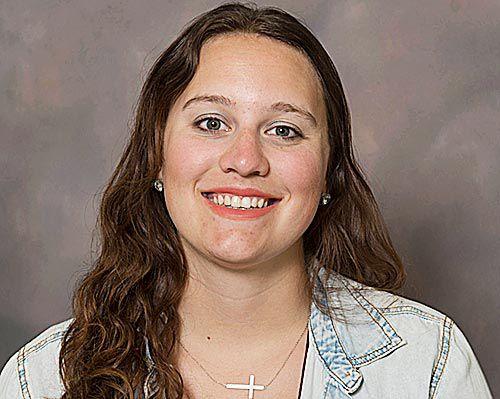 I practiced scoping out the field in front of me. The gun was still on safe but had a shell in the chamber. All I needed was a deer. But no deer came.
My husband, Led, and I were spending the evening hunting at the very location I took my first deer in November. I was trying to fill my second antlerless deer tag, and he was along for moral support.
The weather was cool, but for early January, we couldn't complain. We passed the time talking and laughing, all while keeping an eye out for any sign of movement. From our earlier hunts, we knew the deer were likely to appear at either the fenceline behind us or the far hill at the opposite end of the field.
As the hours passed, it seemed more and more like luck was not on our side this night. I wasn't too concerned, as we still had several more weeks in the season and I enjoyed being outside despite the chill.
I watched the minutes tick by as we neared sunset and the final 30 minutes of legal shooting light. At long last, I spotted a shape on the skyline. A lone deer stepped out from behind a row of haybales. Immediately my heart leapt. Under his breath, Led whispered to be patient, that more may soon follow. Sure enough, two more appeared behind the first as they began feeding down the hill toward us. In my scope, I followed the one in the lead as it came into range. I kept my crosshairs on the animal, but it was still too far for a good shot. It kept moving closer, barely pausing to nibble at the ground before continuing on.
Finally the deer came to a stop between 175 and 200 yards. I zoomed my scope in, clicked off the safety and steadied my breathing. Without a second thought, I squeezed the trigger. Through the lens I watched the deer drop and my pulse raced. The rush of adrenaline I felt in that moment was indescribable. Despite having felled a deer a few months prior, this feeling was different. With my first, I got the sense that it was mere luck. This time it felt like more of an accomplishment and a result of my patience, preparation and skill.
I was giddy as I practically galloped toward the hillside where the animal dropped. It was difficult to find as the day began shifting to night, but we eventually located it and snapped a few photos before beginning the process of field dressing.
Although the animal was modest, a yearling buck with undeveloped antlers as it turns out, I was pleased to have a second deer under my belt. This was a feat I didn't think possible a few years ago. It just goes to show that good things happen to those who wait. Even if the waiting means sitting in a snow drift for hours and cracking jokes to pass the time, it is always worth it in the end.