Although I wasn't exactly born in the outdoors, my history with it goes way back. Growing up, my parents didn't travel much. In fact, the last family vacation we took was when I was a year old.
Obviously, I was too young to remember hiking in Colorado, but my dad loves to recount the story of how he and my uncle had to take turns carrying me up the side of a mountain on their backs.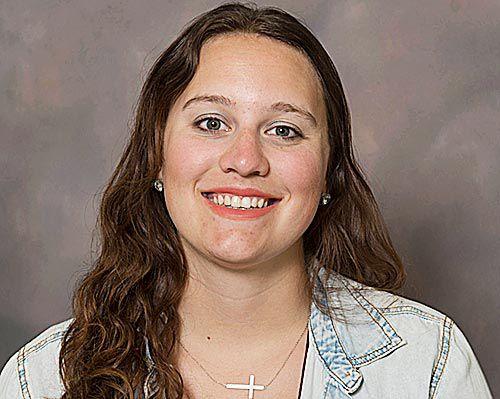 For me, nature has always been a place to relax and recharge. Whether I'm tending to my garden, or floating on a tube down a river, being under the sun allows me to take a break from the daily grind and reminds me of what is important. Over the past several years, my husband and I have shared so many memories hunting and fishing. Even though recently we haven't had the opportunity to enjoy it as much as usual, it's a good time to reflect on some of our favorite moments.
Back when we were dating, Led worked at Grove Trout Rearing Station near Royal. I would frequently come up and visit him, sometimes watching him feed the fish and once even tagging along while he stocked them in the nearby East Verdigre Creek.
One afternoon after he was off work, I met him at the station and he took me to a cozy spot along the creek where he had set up a picnic. A few idle hours were spent eating hot dogs and trying to catch trout. He and I laughed and talked until the mosquitoes came out and we headed for home. I often find that the simplest things later become the best memories.
On a more recent trip, we headed to Lake North near Columbus. We were fishing with bottom bouncers in an attempt to find walleye. It was a chilly morning for the middle of summer, but we weren't about to complain.
We circled the edge of the lake a few times, remaining in the shallow water. By mid-morning, Led had caught two small drum and I was still at goose egg. As the day grew hotter, he asked me to apply some sunscreen for him while he continued to fish. That is when he hollered that my pole was getting a bite. I leapt up and grabbed my pole, blob of sunscreen still in my palm. It wasn't easy reeling in the small drum with greasy hands and the fish wasn't anything to write home about, but it was fun to finally get on the scoreboard.
The only other notable catches were a sandal, a pair of men's swim trunks and a large mussel. We might not have brought home dinner that day, but we shared a lot of laughs.
At the end of the day, happiness is all that really matters, and I find mine in the great outdoors.