For a man who doesn't know how to swim, my husband has quite the fondness for water. Last year, he took that love to a new level by purchasing his first boat. We brought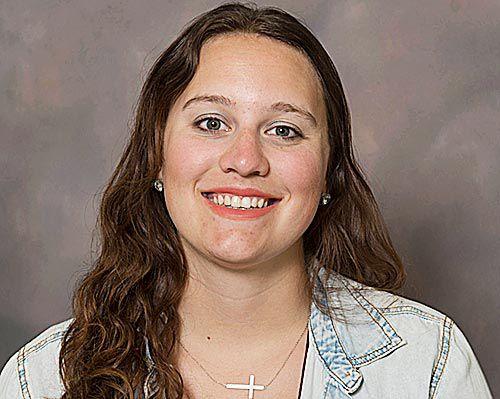 it home on a bitterly cold January day from a small town in southern South Dakota. The boat, being only a few years younger than we are, was a bit of a fixer-upper. However, after the replacing of a floor board and a good cleaning, she was seaworthy.
We first launched the USS Henery at Willow Lake in Pierce on a chilly spring afternoon.
Since I'd never been on a boat this size before, I was a bit skeptical. But the old Lund started right up, puffing smoking and chugging along. My husband, Led, backed it away from the ramp and headed for the center of the lake. My uneasiness slowly subsided as he maneuvered the boat up to the dam and back. He made a few laps around the east end of the lake, each time a bit faster before he "opened her up."
Led looked like a kid on Christmas morning, and I'll be honest, I was having fun myself. We soared across the water, getting splashed by the waves and leaving a deep trail in our wake. When he was satisfied with the outboard motor, he moved us into the shallow water and decided to try out the trolling motor.
When you're moving slower, the rocking of the boat is much more noticeable and it took awhile to get my sea legs. But what took me even longer to get the hang of was fishing from the boat. I was so accustomed to bank fishing that every time my bait ran along the bottom and my pole bent, I was reeling in my line, thinking I had a monster fish on. However, that was never the case.
That first trip we spent a few hours on the water before returning to the ramp and then beginning the arduous process of loading the boat onto the trailer.  
It's amusing to look back at some of our early difficulties with launching and loading. By the end of the summer, we had become proficient at the task, working like a well-oiled machine. There were a few hiccoughs along the way, but for the most part, the old boat worked like a dream.
Our boating adventures last summer included our family camping trip to Merritt Reservoir, as well as day trips to Lewis & Clark Lake near Yankton and Maskenthine Lake near Stanton.
Many fish were caught on the water — however, not by me. My first catch from the boat didn't come until midsummer. We had taken Led's parents out for an afternoon at Willow Lake and after an hour without a hit, we noticed my pole was bent over.
I leapt up and quickly reeled in a small crappie. It wasn't anything to write home about, but it was exciting nonetheless.
I didn't realize how much fun a boat could be until last year, and I'm looking forward to summer. With any luck, in a few short weeks, the temperature will climb and it will be time for another season at the lake. Until then, we wait eagerly for warm water, blue skies and hungry fish.