I've said it before that so often hunting comes down to pure luck. You can have the best gear, skill and knowledge and come home empty-handed. You never know what will happen, but the best hunters have the most patience.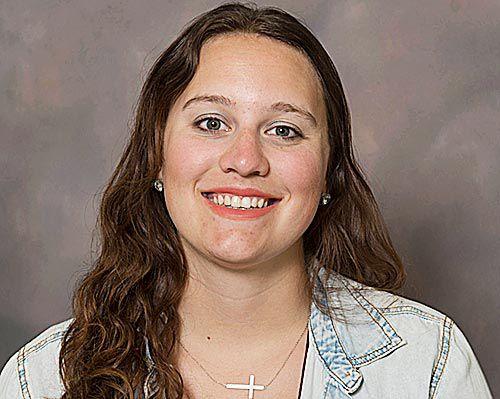 A little over a week ago, my husband, Led, decided to use a crossbow and make his debut into archery hunting. He spent hours studying for his archery hunter safety and target practicing in the backyard before applying for the tag.
He is no stranger to a bow and arrow as he's bowfished for years; however, felling a big game animal is a whole new adventure. He didn't have high expectations with it being his first attempt with a crossbow, but he was eager for a new opportunity.
He had been following the deer in the area through his trail cameras and knew there were a few big bucks to choose from. However there was one he really had his eye on. It was a large body deer with long brow tines and an extra point on one side making it a 6X5.
Led set up last Thursday night in a ground blind, not seeing much but a forked buck with a broken tine and a doe. The following night looked as though it was going to go much the same way.
However, I got a text a few hours into his hunt saying he'd taken a shot at a 5X5 buck but couldn't find blood or the arrow. He asked me to bring out a metal detector and help him find his arrow before dark. By the time I'd arrived, he said he'd found blood and needed an extra hand to track it in the fading light.
With the help of some flashlights, we followed the blood trail through the grass drop by drop. It soon got heavy and we knew we were getting close. Within a few minutes, we came upon the deer about 50 yards from where he was hit. Only it wasn't as small as he thought — it was the target 6X5 buck he was after.
Once he saw what was lying on the ground before him, he knew he'd need some more brawn to lift the beast into our UTV. What started as a disappointing search for a lost arrow became a night of field dressing, skinning and caping a beautiful deer. By 11 p.m. they wrapped up their work and decided on a whim to grill up the tenderloins for a late-night snack. It was pretty delicious if I do say so myself.
Since it was such a large buck, he really wanted to have it scored. The process of scoring deer is to determine the amount of mass in the antlers. Length and circumference measurements are taken at various places along the beams and added for a total score. The taxidermist we took it to roughly calculated the deer to be just over 161 inches. This score however will drop after some shrinkage and deductions. But it is a pretty fine specimen nonetheless.
With nearly 70 pounds of meat in the freezer and his first ever shoulder mount on the way, my husband is pretty pleased.
In a few weeks, I'll be heading out with my trusty rifle in hopes of bringing home my first set of antlers. Hopefully Led's good fortune will rub off on me in the meantime.