Two best friends and multiple generations are producing another musician who is on his way to the big stage.
Luke Hupp hasn't been creating music professionally for even a year, but the 25-year-old is facing a nomination for a Young Artist of the Year award from Country Underdog, a music marketing company dedicated to promoting young musicians.
"It's a big honor, and I was surprised a little bit," Hupp said. "The people nominated for this award are people I have been listening to for years. I feel honored to be grouped with some of these guys at such a young age and early in my career."
Hupp's talent has been fostered by a group of local artists whose performances and music experience date to the 1960s.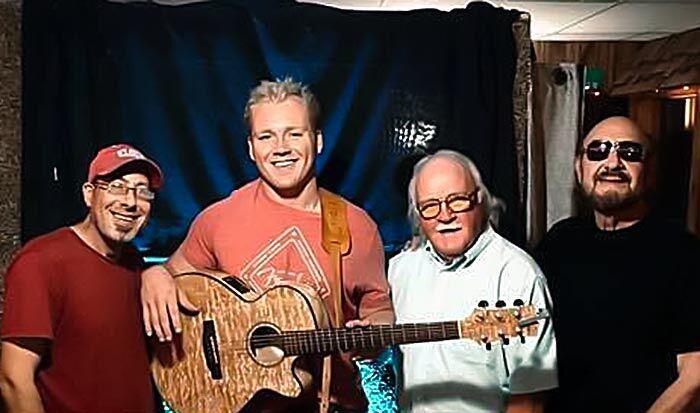 Luke's grandfather, Bob Hupp, is best friends and was bandmates with Norfolkan Jim Casey. The pair, along with seven others — including more Hupp family members — were part of the band called The Smoke Ring, which was formed in 1963.
Casey owns a recording studio in Norfolk where his son, Matt, is a sound engineer and has been producing Hupp's music. Hupp is from Lawrence, Kansas, and routinely travels to Norfolk to record for a week at a time.
"When I started working with him, we never had an intention of any direction. We knew he was related to a Hupp and we knew there's talent in the Hupp family, but as we started working with him and listening to his songs, we realized his songwriting is good, it's intelligent writing," Matt Casey said. "He is writing for what is true to him, and that carries over to him and his fans — there's no phoniness."
The pandemic has transformed how music is produced in studios everywhere, including Northeast Nebraska.
Hupp travels often to the Norfolk studio where Matt helps him record and produce music. Then the tracks are sent to Hupp's band members in different locations, including Nashville, to record on their own and add to the song.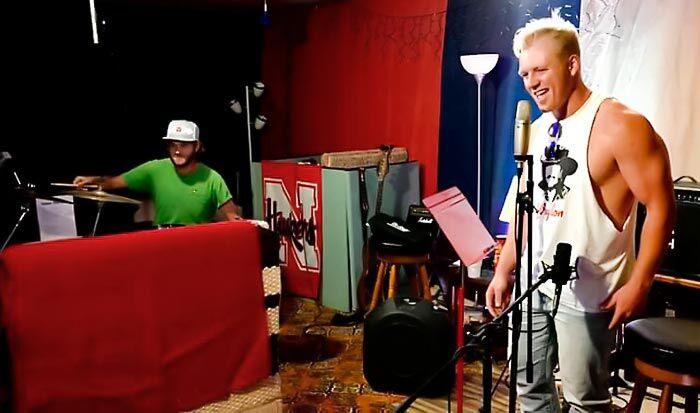 "Between what we do and what we have recorded, it's a new way of doing things," Jim Casey said. "Not everyone can travel or be places, so we have made this work really well. I'm excited for him."
Hupp joined the workforce after graduating from Oklahoma State University in 2018 but said he didn't find the satisfaction he needed.
"I was trying to chase money, and I realized that ultimately I wasn't chasing happiness and I think that's the goal in life," Hupp said. "If you can afford to take some risks here and there, you should take another step forward. I'm making the most of it."
Over the past year, Hupp and his band have carefully performed in different states, produced an extended play (EP) record and created a few singles.
Hupp said he hopes to perform around the Midwest for the rest of 2021 to gain a substantial fan base near his hometown. But his ultimate dream would be to take his talent permanently to Nashville.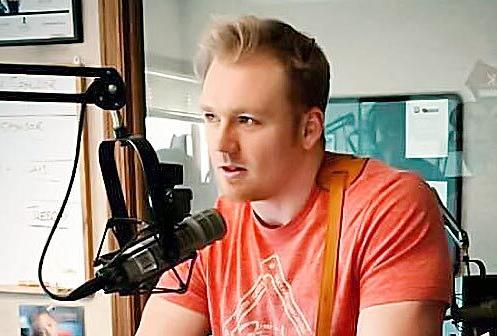 The young country musician is thankful for his start in the industry, which was sparked by influence from his grandfather, Bob.
"Music has always been a passion of mine, but I didn't dive into it before a year and half ago. My grandpa is a very big inspiration of mine — he and Jim played together, and they introduced me to (the industry)," Hupp said. "Ever since then, Jim and Matt have been family to me and have been unbelievable to work with."
Country Underdog, which is based in Texas, is making its premiere at its annual awards show virtually Saturday, Jan. 23, at 7 p.m., on its social media pages. More than 4,000 people have voted for nominees, which include the five musicians vying for the Young Artist of the Year award.
Hupp said no matter the outcome, he's looking forward to the next year creating more music with Jim and Matt Casey.
"If you want to get into this industry, it's a risk, but it's a big risk when you decide to do it full time and a huge pandemic shuts everything down," Hupp said. "I look forward to taking it head on. Everything Jim and Matt have been doing has been extremely helpful, and they have laid down the foundation for something good."