MADISON — A man convicted of four counts of burglary and other charges was sentenced in District Court Friday by Judge Mark Johnson.
Cory Haase, 41, of 1807 N. Eastwood St., along with one or two others, stole at least tens of thousands of dollars from various construction sites, said Matthew Kiernan, Madison deputy county attorney.
"Over the course of approximately three or four months, the defendant and co-defendants engaged in what can only be known as a crime spree," Kiernan said. "Their burglary location of choice was construction sites."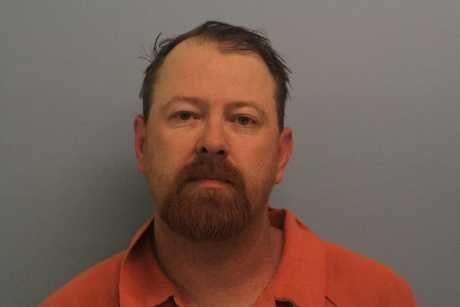 Haase and the others would break into construction sites at night. They often took copper pipes or wires, later selling them as scrap metal out of state, Kiernan said.
"Some planning and forethought went into each of these (burglaries)," Kiernan said.
Johnson said the burglars often stole vehicles from the construction sites, too, using them to help carry away what they stole.
Along with the four burglary charges, Haase also was charged with theft and obstructing a peace officer.
Haase's attorney, Bradley Easland, said the motivation for the burglaries was his client's methamphetamine addiction.
"As far as the offenses go, they are what they are. I think what needs to be pointed out is Mr. Haase had a methamphetamine problem, a severe one," Easland said. "I believe if he wasn't using methamphetamine, he wouldn't have done these things."
When Haase was under house arrest in Stanton County, he was tested for drugs and never had a violation. Because of this, Easland believed Haase could have benefited from probation, he said.
"He recognizes his problem and is addressing it," Easland said.
Before sentencing, Johnson asked Haase if he would like to address the court.
"I let drugs destroy my life, and I'm tired of living like this," Haase said. "I miss my kids. I need help, I want help."
Johnson rejected the idea that Haase might get probation.
"You have a string of burglaries. This is one continuing series of crimes," Johnson said. "The court finds that you are at a high risk to reoffend."
Haase was sentenced to a total of 17 to 34 years in the Nebraska Department of Corrections with credit for 13 days served.
Johnson sentenced others on the following charges:
— Daniel Vinson, 21, 922 S. Third St., false imprisonment, six months in jail with credit for eight days served.
— Brandy Wolford, 42, Columbus, 18 months in the Nebraska Department of Corrections with credit for 175 days served, costs.
— Felisa Fidelia Mazariegos, 46, 308 S. 14th St., false reporting, 90 days in jail, costs.
Possession of methamphetamine
— Gregory McFadden, 43, Leigh, 270 days in jail with credit for 177 days served.
— Jason Roberts, 43, Pierce, delivery of methamphetamine, 3 to 5 years in the Nebraska Department of Corrections with credit for 297 days served, costs.
— James Cocklin, 64, Norfolk, probation violations on prior charge of two counts of delivery of marijuana, probation revoked, 18 months in Nebraska Department of Corrections.