One place that will always be near and dear to my heart is the state of Wyoming. There's something about the rugged terrain, snowy peaks and pine trees that calls to me.
My aunt and uncle, Enid and Joe live in Laramie, Wyoming, and every so often as a kid I would get the chance to visit them. Since it is an eight-hour drive from our corner of the state to Laramie, those trips didn't happen as often as I would have liked.
A few months after Led and I got married, we packed up and headed out for a mini honeymoon in Medicine Bow National Forest. My uncle had reserved a spot for us and pulled two campers up the mountain that would be our home for the weekend.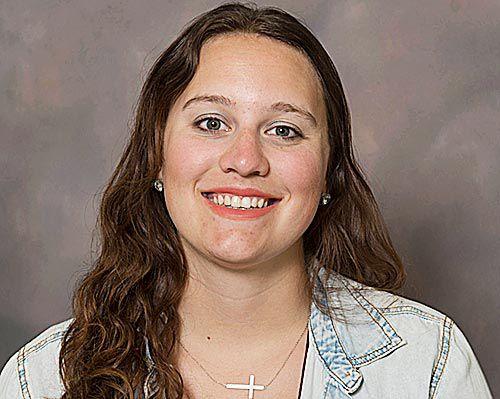 Our first day included hiking up to the crystal clear Klondike Lake to try our hand at high alpine trout fishing. The lake is just off the trail that leads up to the top of Sugarloaf Mountain.
Our trip was in early August, which at 10,000 feet elevation is spring time. Being something of an amateur photographer, I was snapping photos of wildflowers and rock formations. Joe and Led were both able to snag a few brook trout before we trekked back down the mountain.
Later that afternoon, we drove out to Lake Mirror and Lake Marie, which are nestled just below Medicine Bow peak. After not having much luck with the fishing, we decided to stretch our legs again with a hike around Lake Marie. This was more rigorous, considering we were hoofing it off the trail and it included crossing a boulder field at the base of the mountain. About that time the sky clouded up and it began to rain. We were able to seek shelter in an old mining cabin and wait out the storm before heading back to the truck. After all the hiking that day, the app on my phone showed I had climbed the equivalent of 29 floors.
The next morning we set out on another cross-country trek to a lake not easily accessible by road. We were hoping to encounter some big game but, unfortunately, nothing was bedded in the trees when we passed through. I was just in awe of the landscape around us as we made our way down a ridge and crossed a little mountain stream. Once we reached Bear Lake, Led set off to fish while I relaxed along the rocky shore, waiting for my shoes to dry.
After a couple of hours, we packed up and headed back to camp. On the long hike back up the ridge, we made a startling discovery — we weren't alone in the woods. After hearing branches snapping and seeing movement among the thick timber, Led and Joe caught a glimpse of a moose. Unfortunately, my line of sight was obscured by a tree and it was gone before I got the chance to see it.
We spent our last day in the mountains at yet another lake, this time on the water. I'd never been in a canoe until that afternoon. Led and I had just paddled to the center of Brooklyn Lake when the skies opened up and it began to downpour. It took some doing to get back to shore and we were soaked, but still having fun.
Our little weekend getaway was an unforgettable one. I was so grateful for the experience to take in the breathtaking scenery, enjoy conversations by the campfire, and make new memories with family. Every so often I feel a little restless and the mountains start calling me back. One of these days, I'm going to answer that call and make another trip back to the snow-capped peaks of Wyoming.