A longtime effort to update Norfolk's Miracle Skatepark is just about to come to fruition. Now, it's up to a group of special builders from Los Angeles to construct a new home for the skateboarding community of Norfolk.
The builders are from Spohn Ranch, a design and construction company that builds skateparks across the United States and the world and is well known throughout the skateboarding world.
Vince Onel, a co-owner of Spohn Ranch and the lead designer and project manager for the updated Miracle Skatepark, said the leaders of the company and the builders are skateboarders themselves, and building parks for skateboarders is their sole job.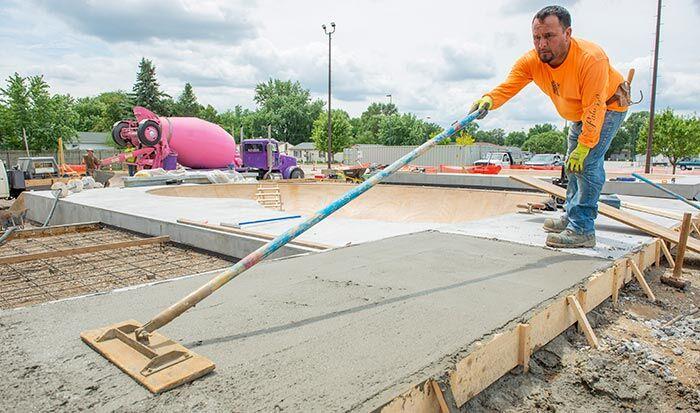 The fight for a new skate park first began in 2013, when groups of skateboarders and BMXers, including Good Life Action Sports and New Skatepark for Norfolk, lobbied the city council to build a new one.
Onel said this kind of fight isn't unfamiliar for skateboarders.
"Skateboarding is becoming more and more mainstream," Onel said. "But not a lot of cities include skateparks as a priority. Things like baseball fields and basketball courts are a given. Skateboarders frequently have to fight for their own space."
Eventually, an initial investment by the council, private funding and a grant from the state allowed the project to move forward.
Onel said for a smaller community, he appreciated the dedication of the skateboarding community.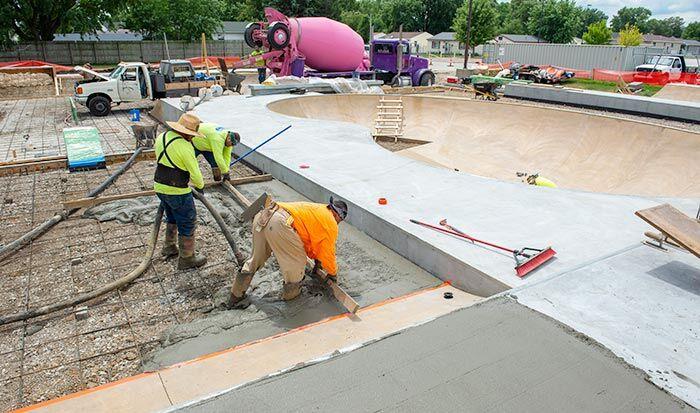 "They are an active and vibrant community, working toward making a better place for themselves and others," Onel said.
Onel said the city sent a proposal several years ago and the company submitted a bid, wanting to expand their footprint into Nebraska. Miracle Skatepark, at 901 Blaine St., will be the first one by Spohn Ranch in the state.
Onel said that among other factors, the city appreciated the company's roots in Los Angeles, the heart of the skateboarding world.
"They had the mentality of, 'If we're going to do this, we're going to do this right,' " Onel said.
Beginning about two years ago, Onel and the designers met with the public to help come up with designs, with the final design inspired by a mix of their own ideas and local ideas.
Construction on the park is expected to last another couple weeks, although an exact opening date hasn't been set, according to Pat Mrsny, the city parks and recreation director.
Mrsny said a tentative completion date would be around the last week of August, as it will take several weeks to finish the concrete work done by the Spohn Ranch crew, but that is dependent on weather and other potential factors.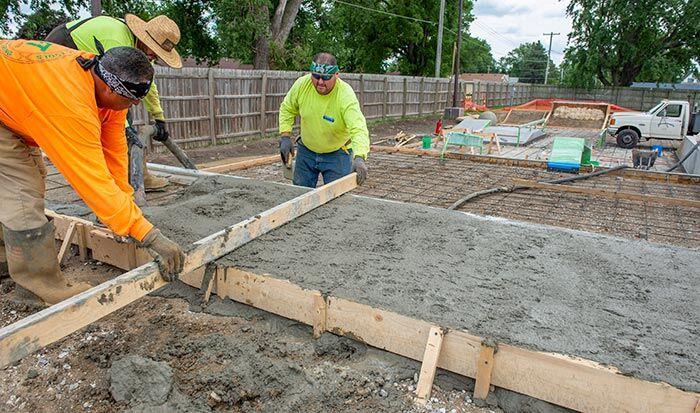 The park was originally scheduled to open June 21, known as National Go Skateboarding Day, but the COVID-19 pandemic delayed the crew's schedule.
The crew members themselves travel across the country every year to build new parks.
"It's a hard life," Onel said. "They're on the road for more than 300 days each year, and some have families back home."
But using their own specialized crew is critical to making sure the park is done right.
"They are true craftsmen," Onel said. "They are skateboarders. They all know intricacies and details of building a park for skateboards. The concrete work has to be perfect because skateboard wheels are very sensitive."
Onel said many skate parks in Nebraska, including the old Miracle Skatepark, had problems because their designers and builders weren't aware of what's really needed in a skatepark.
In the old park's case, the park was made from wood and metal materials. After a few rough winters and summers, Onel said, it becomes dilapidated fairly quickly.
Concrete parks in Nebraska are built more to last but lack the design elements of modern skateparks.
"Those are parks made by architects who may be great at designing other kinds of parks and plazas," Onel said. "But they're not skateboarders, and they don't know how to make something that's fit for skateboarding."
Additionally, local paving companies are used only for paving roads or sidewalks that don't require the intense attention to detail.
Onel and the Spohn Ranch builders are used to building in locales ranging from New York City to other communities the size of Norfolk. If anything, Onel said, the more rural areas are in greater need of modern skateparks.
"There's not as much for young people to do in smaller towns," Onel said. "And if there's not as much to do, it's easier for them to get themselves into trouble. This gives them a place to go."
Onel said skateparks are often treated like second homes to local skateboarding communities.
"It's a place for these people to go and hang out with and have fun with people," he said. "You are around people of different kinds of backgrounds, genders (and) skin color. Everyone is equal at the skatepark. It's more than just an amenity."
Want to learn more about the company?