Some might call me a glutton for punishment for braving the chilly weather last week in an attempt to hang my first set of antlers on the wall.
Hunting while eight months pregnant was in some ways easier than I thought it would be and in other ways so much harder.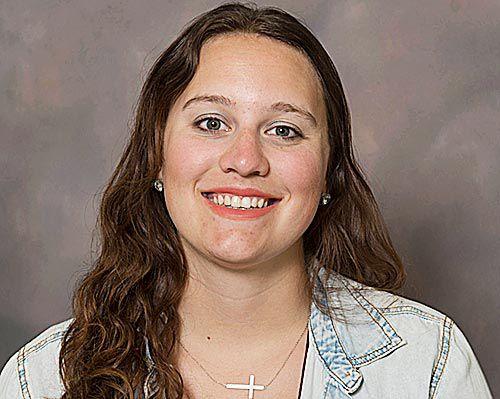 The first thing I found to be tricky was getting my gear on. I was dressed in mostly my husband's clothes, which weren't exactly a perfect fit, but I made them work. However, the most difficult task turned out to be lacing up my heavy hunting boots — and admittedly I needed a little help getting them back off later.
Once I had my gear and gun packed, we headed to the spot where we hunted for the next five days. We parked as close as we could to the field entrance and headed over the hills to a ground blind that faced a small, wooded draw. All we had to sit on were some logs and, by the end of the night, I was quite frankly miserable.
I had been dealing with hip and rib pain for weeks already, and sitting on a hard chunk of wood was not helping my symptoms, especially in a small blind with not a lot of room for movement. I constantly had to shift positions, and it was difficult to do that silently. Without seeing anything by the end of shooting light, we headed home.
The second night we trekked to the top of a hill overlooking the spot where I shot my first deer a year ago. We spent the evening tucked behind a bale of hay and, once again, I found that sitting on the ground had me uncomfortable. Toward the end of legal shooting light, I curled up onto my side trying to relieve the pain all while repeatedly getting kicks and jabs to the ribs.
Without seeing a deer on the property, we tried a third location the next night. It was the exact spot where I'd taken my two previous deer. We attempted to go out earlier in hopes of catching some daytime movement. I took a brief nap on the ground while my husband kept watch until the sun set and we headed home.
After three nights without so much as a doe crossing our path, it was getting a little discouraging. However, I had taken three days off work, and I was determined to stick it out.
I returned to the ground blind the rest of the week — this time with a lawn chair — and my experience became a much better one. The long walk to get to the blind was often cold, and occasionally I had to stop and catch my breath, but it was easier than I originally thought it would be.
It was a tough week for sure, and I put in a lot of work, but luck was not on my side. Although I did see a few deer most mornings, I was unfortunately not able to harvest one this year. I can tell you that I learned a lot and had some unforgettable experiences. All I can say for now is that some incredible things can happen out in the middle of nowhere in November.