The Norfolk High girls tennis program has struggled for the past couple of years, but coach Kelly Krueger was looking to reverse that trend in 2020. This year's team was to have been led by four seniors, each with two or more varsity letters.
"We were anticipating some good results this year; this was going to be the culmination season," Krueger said.
Senior Jadyn Robinson agreed. "There's four of us who have all been on varsity since our sophomore year, and we've all been talking about how our senior year was just going to be amazing."
Unfortunately, the coronavirus brought an end to the season, as well as the careers of eight seniors who have been deprived of a final spring of memories on and off the tennis court.
" 'It was my last practice,' That's the first thing that went through my mind. I wouldn't be able to see my teammates again in a tennis atmosphere. I was just kind of sad about it," senior Jalen Hoffman said.
"You feel for the seniors because they've been working all these years and even in the couple of weeks we had of practice and conditioning, I really saw a change in the attitude and basically wanting to atone for the last two years of taking our lumps," Krueger said.
While the four multi-letter winners — Natalie Reynolds, Skylar Kelly, Robinson and Hoffman — were set to take the Panther program to heights it hadn't experienced in recent years, four other seniors — Abbey Dittmer, Caitlin Klein, Abby Mrsny and Allison Sumner — were poised to compete for varsity spots.
"Ninety percent of the kids I get, it's the first endeavor they've ever had to playing tennis," Krueger said. "So when I get them as freshmen, I'm basically teaching them the game, giving them a couple of years to develop, so by the time they're juniors and seniors is really when I have to expect the best results out of them."
Krueger had been getting quality results out of Reynolds since her freshman year. "She comes from a tennis family," he said. "She came into ninth grade having skills. She has a good tennis IQ, understands the game, always has a great attitude and is one of the better players I've had on my team over the last 10 to 15 years."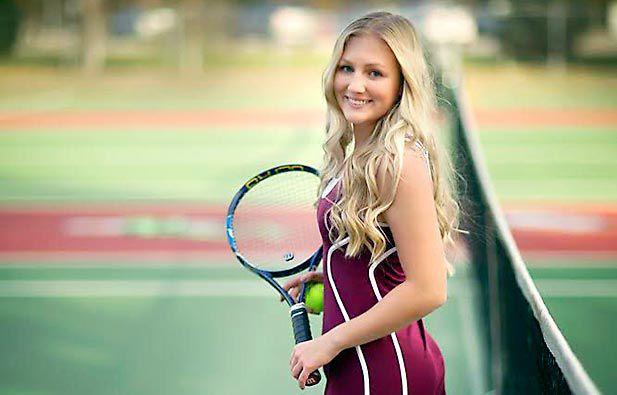 Reynolds said she had really been looking forward to her senior season. "I've been friends with these girls since I moved here in the sixth grade. Getting to play on the same team with them for so long, we've become really close, and we see each other out of sports also and we hang out all the time."
"She's played singles each year," Krueger said. "Her freshman year, she played No. 2 singles and these past two years, she's played No. 1."
Despite being the best singles player on the team, Krueger said in the grand scheme of Nebraska Class A girls tennis, Reynolds was more of a No. 2. "She's been competitive at No. 1, but she had way more success as a freshman than she had the last couple of years," he said.
"I wasn't sure whether I was going to stay at No. 1 singles or switch to No. 1 doubles to try something different this year," Reynolds said.
Kelly played doubles during her sophomore and junior years, but Krueger said he had been toying with the idea of placing her in a singles role this season.
"She's a methodical player that keeps the ball in play," he said. "Strength has always been an issue with her, but she spent this entire year taking a weight-training class, working out after school, and I can just see the difference in her physicality and strength level."
Kelly said she started preparing for this season when last season ended. "I'd taken private lessons, went to the indoor facility daily and I even joined a tennis league, so with all that, I was hoping to medal in some tournaments and go farther in the state tournament."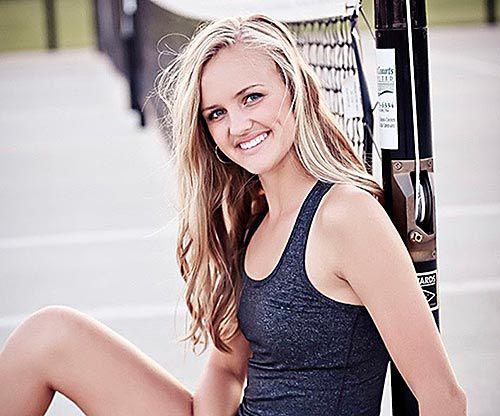 Hoffman has been playing varsity since her sophomore year. "She's varsity volleyball and basketball, too, a very good athlete," Krueger said. "She's a taller girl, which works well for some aspects of tennis, especially in doubles, and she was starting to excel.
"I've seen the progression in her game the last two years and was looking for some big things out of her this year."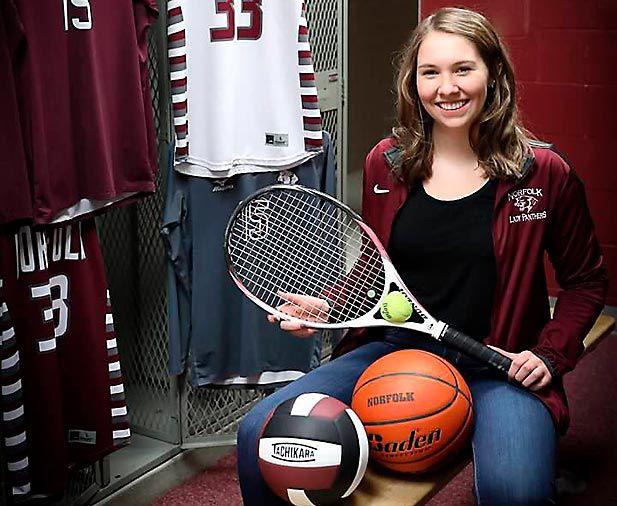 Hoffman said she thought the 2020 team was ready for a breakout season. "We've all been working so hard these last four years and in the summers. We've all gotten better, so we were really excited to see where our season was going to go because we really thought we were going to do well."
Krueger described Robinson as super competitive. "She's played doubles the last couple of years. She's good at the net. She wears her heart on her sleeve. She uses her emotion to fuel her and keep her going," he said.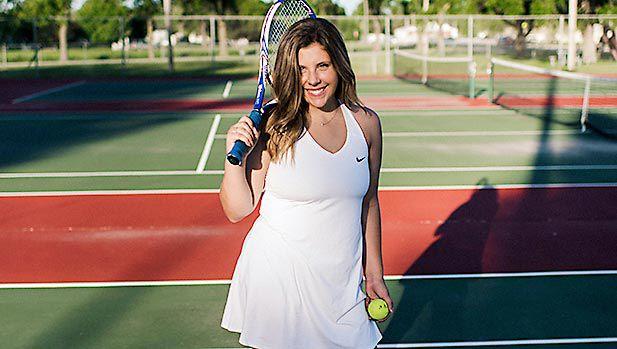 "We all went through a lot together, more than just tennis," Robinson said. "We all got really close and became a family. We're all going to move on from this, and it will be fine. We're stronger than we think we are."
When asked what she was going to miss the most, Reynolds mentioned the road trips. "I'm definitely going to miss all of the tournaments in Omaha where we'd get to skip school for the whole day and get to lay out in the sun sometimes between matches and get to play tennis so much."
Meanwhile, Hoffman got misty-eyed when she realized she'd taken part in her final practice. "I'm going to miss the happy atmosphere. That was just part of your routine. You get to love the people around you, and it's just not going to ever be that way again, playing tennis in high school with the people you love."