Sadly, the Norfolk Senior Center's facility remains closed due to state restrictions but that doesn't mean that we aren't busy!
The Meals on Wheels program, which is run through the Senior Center, is now serving over 100 meals a day. This couldn't be accomplished without the wonderful volunteers that assist us! Most of the volunteers are provided by the various Churches in the community.
The center continues to have various activities outside (weather permitting) including bingo and entertainment. Recently, Kay Francavilla, secretary of the Board of Directors, entertained several members by singing and playing the guitar outside the facility. Her sister, Cindy Booth, showed up to provide harmony! More activities of this nature are being planned to keep the seniors in the community active and involved.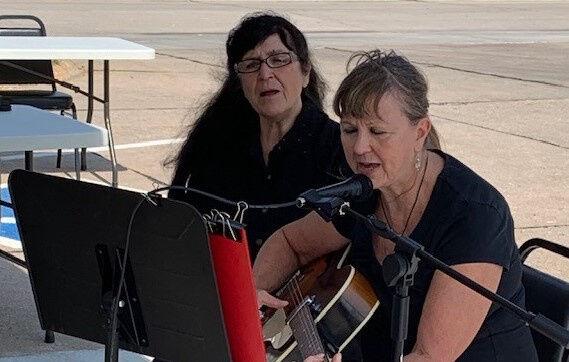 The biggest project the center is currently invoved with is the production of a cookbook as a fundraiser for the center. Over 375 delicious recipes have been shared! The books wwill be available for purchase in time for the holiday season.
Forms are available at the center to order the cookbook, or call the center at 402-371-8299 if you have a recipe to submit or want to order a book (or books).
Finally, the Norfolk High School seniors have proposed a "Senior to Senior" penpal program where high school seniors are matched up with a Senior Center "senior" to connect via letters, email and telephone.
We are excited about the possibilities of this!