The past few weeks have been like a constant Christmas for an abundance of Northeast Nebraska teachers. 
Presents have been showing up unannounced on doorsteps in plain brown packages, but what's inside them is full of color: Games, books, office supplies, tissue boxes, decorations — the list goes on and on.
The giving is part of a local project named Adopt a Teacher, a Facebook group with the mission of helping teachers purchase supplies they need for the upcoming school year. It was started by Cecelia Henery-Smith, who is a manager at Hank and Snook's Mint Bar in Norfolk.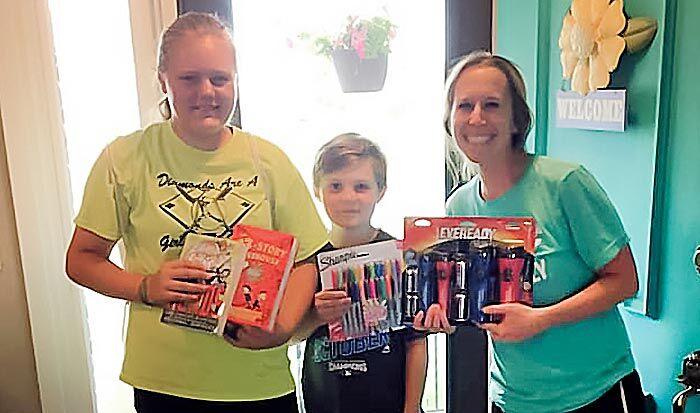 "There are enough people who want to support local teachers, especially in a time where it's so uncertain what teaching is going to look like this year," Henery-Smith said. "My biggest fear was that teachers were going to post their lists and be excited and no one would purchase their items. But the outpour of people who have given in generosity has been awesome."
Since she first created a Norfolk area Adopt a Teacher Facebook group in late July, the project skyrocketed.
Within a week, the group had 800 members. Now it has more than 1,400. Henery-Smith received so much feedback that she formed groups for teachers in Stanton, Pierce, Madison and Battle Creek.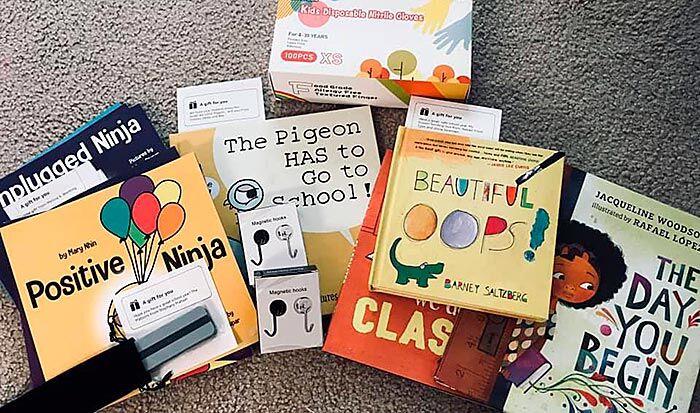 Teachers post Amazon wish lists full of items needed, and much like an anonymous team of Santas, community members may purchase them and they will be shipped to the teacher's doorstep. A note is optional — some have been sent by strangers, some by friends.
Karen Stromquist, a preschool teacher at Trinity Lutheran School in Hoskins, said she already had received more than a dozen items from people around the area.
Spending personal funds is just part of being a teacher, she said.
And this year, teachers will have to reach deeper into their pockets to buy more supplies since students won't be allowed to share materials because of the COVID-19 pandemic.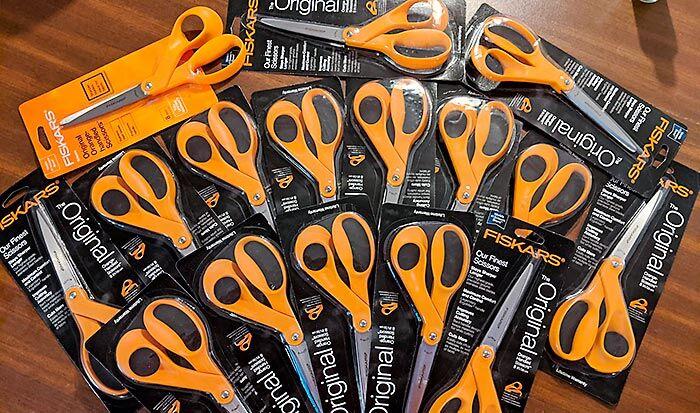 "This is the first thing I've seen that has brought attention to (the fact) that teachers do spend a lot of their own money, especially for extra and fun things; the decor is never in the budget," Stromquist said. "It adds up really quickly, especially with having to purchase more storage this year and to have individual book boxes, totes, caddies. I have 13 students, so everything you need is times 13."
Dawne Miller, a first grade teacher at Norfolk Catholic, has purchased several items for students to be able to stay at their socially distant desks while still having the supplies they need, she said.
So far, she's bought Ziploc bags, magnets to clip materials to desks and baskets for each student's items. But she's also received about a dozen gifted items to help with her load, she said.
"This group has been a wonderful experience," Miller said. "I'm grateful for past students, and parents who have been so generous in purchasing items on my wish list. I actually had to update it with more items three times."
Henery-Smith said she realized the need for teacher appreciation once remote learning began in March.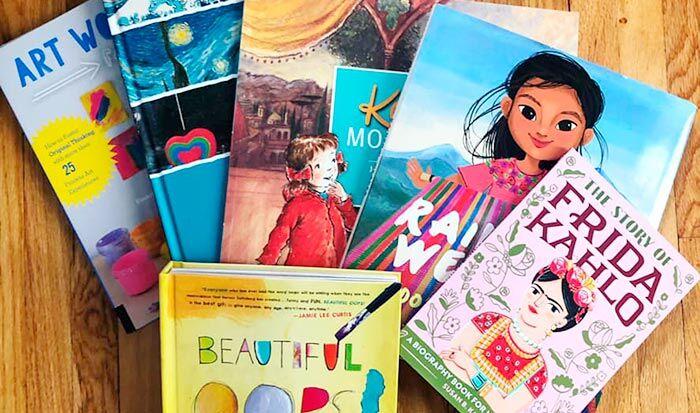 She got the idea for forming the groups after she saw a friend on Facebook post about a similar project in Omaha. It made her think back to when she had to educate her 5-year-old at home, something she said she wasn't — and still isn't — equipped to do, she said.
As donations have been pouring in from strangers, friends and family, local businesses also have started joining in the project. Henery-Smith has received about $3,000 from more than a dozen donors.
Custom Sports, a Norfolk screen printing company, is also giving back a percentage of proceeds from a new line of "support local teachers" shirts from its website.
Orders close at 10 a.m. Monday, Aug. 17, and people can choose what town's Adopt a Teacher page to donate the proceeds to.
Henery-Smith uses monetary donations to pick teachers from each Facebook page who haven't had many items purchased off their lists. She tries to spend $30-$40 on each one, she said.
"I try to get the highest priority items; it's all kind of up to your discretion," she said. "It's crazy to see some of the items they are asking for, something you would think schools could provide, just all the books that teachers want to stock their libraries or dry erase markers; it's unreal."
For first-year Battle Creek math teacher Rebecca Anderson, any supply gift is welcomed to add to her low stockpile of materials. Something like simple decorations can make a blank classroom welcoming to a student, making them eager to learn.
"The school does give you pens, calculators, but in terms of decor, we really make our own and buy our own. There's some that you can't get through the school," she said. "It's an amazing group, and I just hope it gets bigger."
Henery-Smith said she hopes the group will continue throughout the fall semester as teachers find they need items. It would be even better if the giving could stretch until Christmastime to spoil teachers and even farther to next summer, she said.
"Just the feedback has been great for teachers; they don't feel the value I think they should in general from the community," she said. "Hopefully, they can be shown how appreciated they really are."