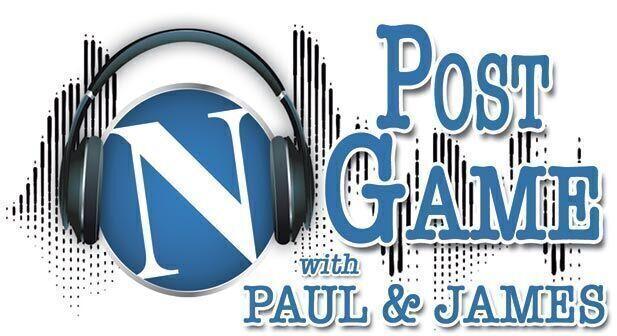 Winnebago quarterback Antrell Harlan went into Saturday's All Nations Conference football championship game with a chip on his shoulder and a drive to prove to everyone he wasn't just an "honorable mention" player. Find out what kind of impact he had on the Indians' title game in this week's episode of Postgame with Paul and James. Plus, the guys recap this week...
-Oakland-Craig's state title (0:30)
- Wisner-Pilger's run for the championship (1:25)
- Norfolk Catholic's time at state (2:08)
- Pierce's learning experience in Lincoln (2:30)
- Howells-Dodge's victory in D1 (3:21)
- St. Francis' competition for the D2 crown (4:00)
And in football (5:12)
- Pierce upsets Ashland-Greenwood (6:00)
- Battle Creek defeats Columbus Scotus (6:52)
- Boone Central falls to Columbus Lakeview (8:02)
- Norfolk Catholic slips past Hartington Cedar Catholic (8:38)
- Howells-Dodge downs Dundy County/Stratton (9:46)
- Humphrey St. Francis falls to Kennesaw (10:46)
- And Winnebago brings home the title in All Nations Conference.