A three-vehicle accident near the intersection of 13th Street and Pasewalk Avenue sent one person to the hospital Thursday afternoon.
At about 1:15 p.m., a maroon Chrysler van was traveling northbound at a high rate of speed when it collided with a northbound white pickup and a northbound black sedan, said Sgt. Fred Roskens with the Norfolk Police Division.
After colliding with the two vehicles, the van went airborne and flipped over through the Burger King parking lot before coming to rest on Pasewalk Avenue, Hoskins said.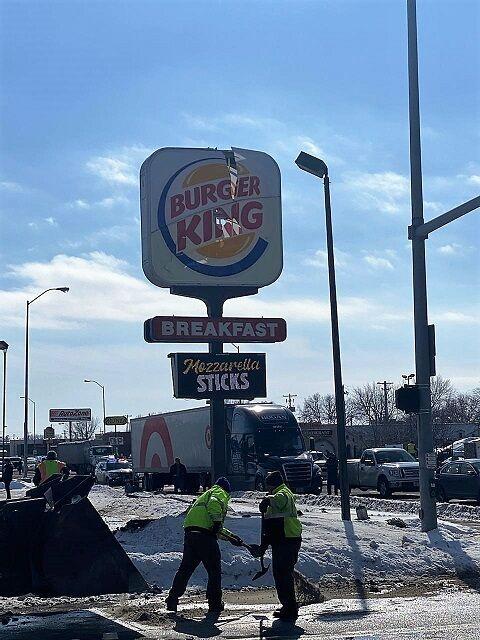 The van collided with the Burger King sign and a light pole. The light pole then fell into the Burger King sign, causing about $70,000 in damages to the business' property.
The two occupants in the Chrysler van were from Minnesota; the driver was transported to the hospital and the passenger of the vehicle sustained minor injuries, Roskens said.
The white pickup and black sedan each sustained repairable damage to their back ends, and the van, which sustained significant damage to the driver side, is considered a total loss.
Norfolk Fire and Rescue assisted at the scene.
The accident remains under investigation.