With the Memorial Day holiday weekend just a few days away, Northeast Nebraska's state parks and recreation areas are prepared to host lots of visitors in the coming weeks.
Ponca State Park, Niobrara State Park, Ashfall Fossil Beds State Historical Park near Royal and Willow Creek state recreation area near Pierce are among the popular destinations for those looking to camp, fish, boat or just enjoy the outdoors.
Mid-March's flood has created some unexpected challenges for Niobrara State Park and Willow Creek, but they're ready for visitors just the same.
Here's a look at what the four attractions have to offer this summer:
Ponca State Park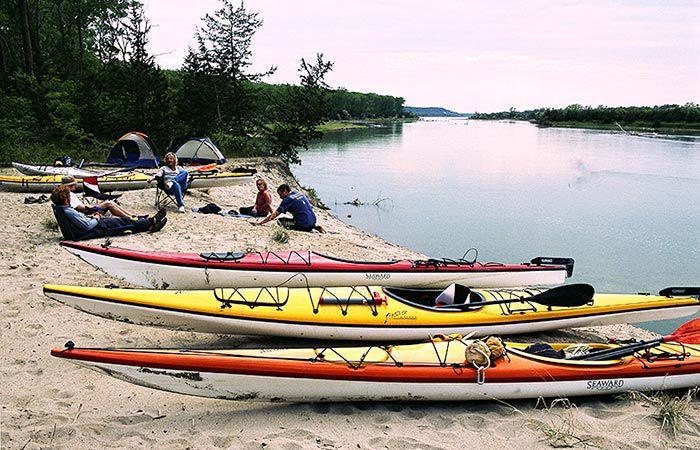 There are several daily activities that campers and day-guests can participate in while at Ponca State Park, which is located just north of Ponca.
The park has an archery range, horseback riding, hiking and biking trails, swimming, fishing and golf as well as other outdoor amenities for people to enjoy. The park also offers educational courses and tours to allow guests to learn more about the park and to be fully immersed in nature. People can participate in hands-on tasks relating to natural and cultural history, conservation and outdoor skills.
Coming this summer is a new event called International Mud Day. With the whole day designated to play in the mud, Ponca State Park will host tug-of-war, obstacle courses, a kitchen to make mud pies and have multiple mud holes to play in.
Take 'em Fishing is another event starting this summer with the goal of taking new people fishing. Participants can submit a selfie with the person who they are introducing fishing to and be entered to win prizes. At the end of the summer, a picture will be chosen to receive a fishing boat as the grand prize.
The hugely popular Missouri River Outdoor Expo is celebrating its 15th anniversary. The expo allows people to try multiple outdoor activities like kayaking, hiking and bow fishing for free. To celebrate 15 years, additional activities will be offered during the two-day event.
For a full list of activities and events, go to Ponca State Park's website at outdoornebraska.gov/ponca or call 402-755-2284.
Ashfall Fossil Beds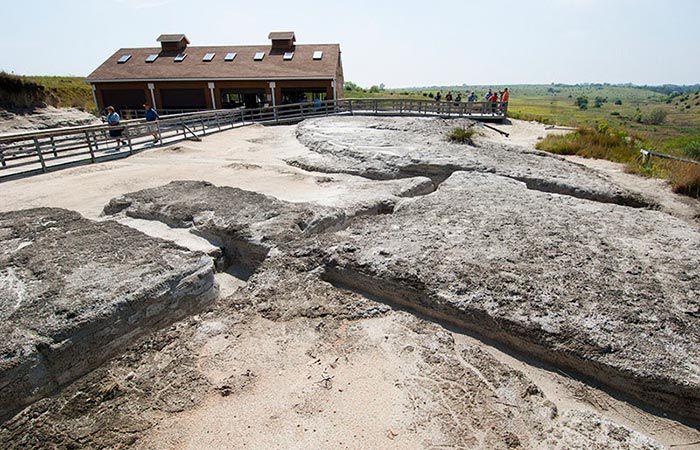 Ashfall Fossil Beds State Historical Park, which is located north of Royal, invites guests to observe real paleontology work being done in a close-up learning experience seven days of the week.
Paleontology students will be studying and working in Ashfall to sort sand and look for tiny fossils, as well as prep laboratory activities.
This summer will be the first time that excavation will take place in the Hubbard Rhino Barn, which will also be done by the student paleontologists. The students are always available to answer questions and show guests their process of work.
What puts Ashfall apart from other fossil beds is the fact that the skeletons are fully intact and preserved in a three-dimensional way.
This summer, people can enjoy the scenic area while picnicking or walking the miles of trails available. Kids can dig and find fossil replicas in the two fossil sand boxes. Grove Lake Wildlife Management Area has additional trails and picnicking areas, and is only a few miles from Ashfall.
Due to the flooding, the best and safest way to get to the fossil beds is from Highway 20 to enter on the south side of the park.
For additional information, go to Ashfall Fossil Beds State Historical Park's website at ashfall@unl.edu or call 402-893-2000.
Willow Creek
Willow Creek State Recreation Area, located just west of Pierce, offers many outdoor activities including fishing, equestrian trails, swimming, archery and camping. There is also an eight-mile hiking and biking trail that runs through the area.
Regarding the lake, the deepest point is 35 feet down and fishers can catch crappie, bluegill, bass, catfish, walleye, northern pike and wipers among other species in the creek's easily accessible fishing areas.
There is also a swimming beach, but there are no lifeguards on duty. The lake is open to all boating and jet skiing. For picnickers, there are many trees planted along the lake to provide shade, as well as multiple tables and grills that are available for use. Hunters have designated areas that they may hunt in-season animals.
With all the flooding that occurred this spring, Willow Creek is still in the recovery process. The west bend of the eight-mile trail is still being taken care of and one of the two showers is not turned on. Most of the creek is cleaned up, but there is still some recovery that is being done.
Willow Creek can be easily accessed by Highway 81 and then heading west to Pierce.
For more information, go to Willow Creek State Recreation Area's website at outdoornebraska.gov/willowcreek or call 402-329-4053.
Niobrara State Park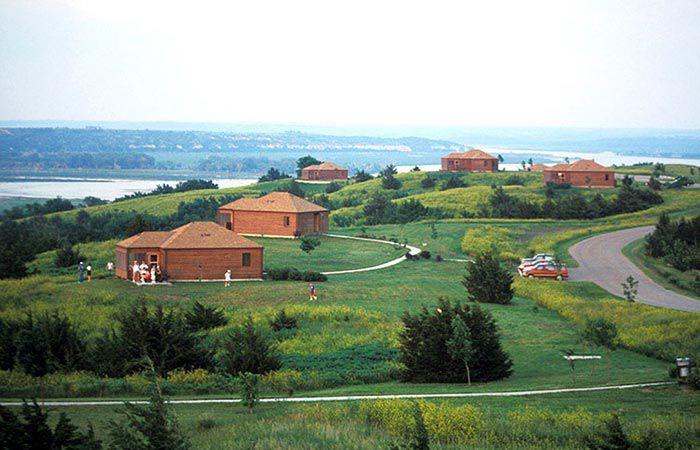 Fishing, swimming, boating, hiking and biking are all activities to be enjoyed at Niobrara State Park this summer.
The park has 20 cabins to be rented out or reserved and lots of areas for guests to enjoy picnicking. Horseback trail rides are available all summer and can be scheduled one day in advance.
The J Alan Cramer Interpretive Center highlights people and places that have had a part in the history of the area. On Saturdays throughout the summer, the park offers buffalo cookouts including entertainment from cowboy poets and storytellers. Reservations should be made by noon on the date of the cookout.
Wildlife roams freely in Niobrara and there are many opportunities to see white-tailed deer, wild turkeys, beaver, muskrats and mink as well as a wide range of bird species.
There are many events coming to Niobrara this summer. Early-Bird Bird Watching allows people to come along with the park superintendent Mark Rettig and bird specialists as they guide through park trails to have an early morning bird watching experience.
There will also be sidewalk chalk art competitions that allow guests to show their creative side. Participation prizes will be awarded with educational programs to follow. Another event coming this summer is "S'mores With the Doerrs," which is an opportunity to eat s'mores and learn about geocaching. Niobrara is known for having over 60 caches for beginners to veterans. Toward the end of the summer, there will be a kite day for all ages. People are encouraged to bring their own kite or borrow one from the park.
All access roads to the park are open, but some swimming and trail activities may be limited due to flooding.
For a full list of events and activities, go to Niobrara State Park's website at outdoornebraska.gov/niobrara or call 402-857-3373.