STANTON — The Stanton County fair board is gearing up for a "fantastic event" from Aug. 5-9 this year despite some events being closed to the public.
The Stanton County Fair, which begins Wednesday, will consist of several events, including: a two-night demo derby blowout; wine tasting; kids day; a car show; an ATV and tractor pull and several 4-H/FFA static exhibits and livestock shows.
The livestock shows won't be open to the public this year, but spectators will be allowed at the static exhibits. The 2020 carnival portion of the fair was canceled, but several of the fair's popular events are still happening. The fair board's president, Tom Schellpeper, said restrictions hadn't kept the fair committee from striving to operate a fair that's better than ever.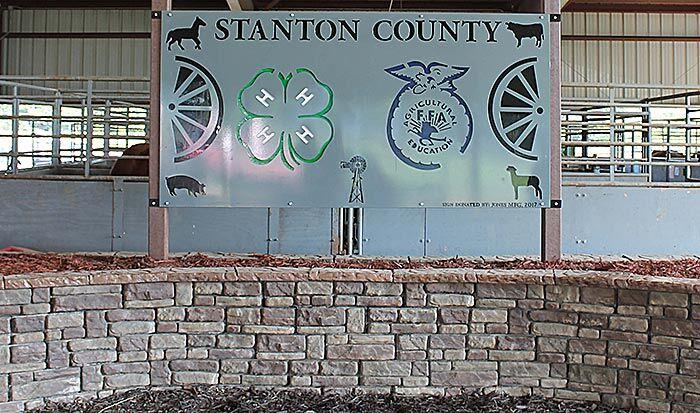 "We have the luxury of being one of the latest fairs during the summer, so we didn't have to make decisions as early as others," Schellpeper said. "We (Stanton County) are in Phase III right now, so we'll be allowed 75% capacity at most of our scheduled events."
The 4-H showcases will begin Wednesday with food and flower exhibits, and the livestock shows will start Thursday with a horse show in the morning and sheep and goat shows in the afternoon.
Friday's livestock events will consist of bucket calf, beef, dairy, rabbit and poultry shows.
The fair's Demo Derby Blowout will feature multiple classes of action and destruction, and new this year is the Stanton Smackdown 2-Man Team Show. Stanton County's demo derby is fan- and driver-voted as a top five derby in the state. A guaranteed purse of more than $30,000 is up for grabs this year.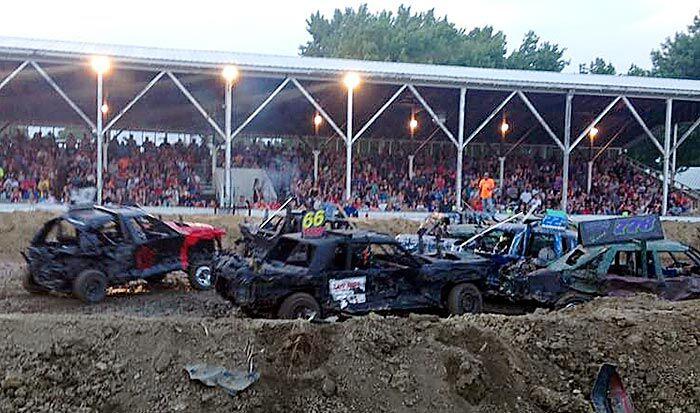 Demolition derby events begin at 7 p.m. Friday and also will be featured Saturday at 6 p.m.
"We have drivers coming in from five different states, so it's really a national show," Schellpeper said. "The derby has a pretty nice purse, so there will be some very high-quality drivers."
The fair committee is encouraging the public to preserve as much social distance as possible, and to help this cause, Schellpeper said, extra bleachers consisting of approximately 1,200 seats will be brought in for grandstand events.
"We don't necessarily plan on filling all those extra seats, but it will be a lot easier for people to spread out," he said.
A Hawaiian-themed wine tasting event will be Thursday from 5 to 9 p.m. in the fairgrounds' beer garden. Vineyards attending the event this year will be: Silver Hills; Prairie Creek Winery; Native 32 Vineyards; Glacial Till Vineyard; and Nissen Winery. Several area boutique vendors also will be available at the wine-tasting event.
Attendees of the wine-tasting are encouraged to wear Hawaiian-themed clothes to have a shot at winning one free wine ticket.
New to the fair this year is an ATV obstacle course at 7 p.m. on Thursday in the grandstand, and returning after a brief fair absence is a tractor pull that will take place on Sunday at 1 p.m.
The Stanton County Fair also is hosting its third annual car show on Sunday. Participants may check in at the pit gate between 9 a.m. and noon; judging will begin at 1 p.m. with a trophy presentation to follow.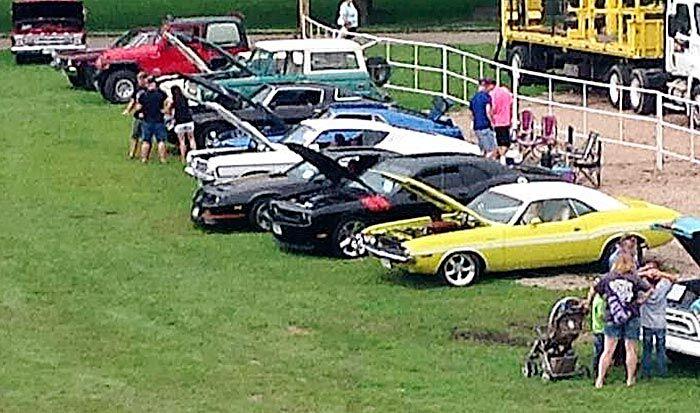 Trophies will be handed out to the top placers in: best of show — original class cars; best of modified — car; best motorcycle; and best of show — all others.
Some of Saturday's Kids Day activities were canceled, Schellpeper said, but several activities for children and their families will be available beginning at 1 p.m., such as rock climbing, laser tag and rodeo events.
Those wishing to attend the fair are strongly encouraged to refrain from attending fair events if they are feeling ill, have a fever or cough or have been exposed to someone with COVID-19 in the past 14 days. Hand sanitizer will be available at the fairgrounds, Schellpeper said.
"We hope everybody will come out and enjoy all we have to offer this year. We encourage everyone to practice good hygiene, and we have to respect those wishing to preserve social distance."