LINCOLN — At a public hearing Wednesday, Speaker of the Legislature Jim Scheer sought to draw a line between a proposed constitutional amendment allowing up to six more state lawmakers and the actual decision to add senators.
He also sought to separate Legislative Resolution 279CA from the redistricting process that lawmakers will undertake next year.
"I think it is just an idea that should be presented to the public and allow them to make a decision," Scheer told members of the Legislature's Executive Board.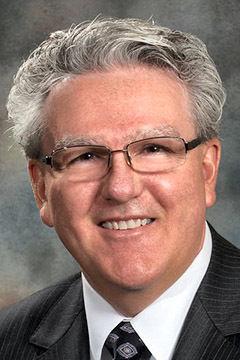 His proposal, if passed by voters, would allow as many as 55 state senators, up from the current cap of 50. It would take separate action by the Legislature to actually add senators. That action could happen next year or several years in the future, he said.
The Norfolk senator talked earlier about the proposal as a way to keep western Nebraska legislative districts from growing geographically when the state has to redraw political district boundaries after the 2020 U.S. Census. He also said it could avoid the pain of taking districts away from rural Nebraska to accommodate population growth in the cities.
The ACLU of Nebraska testified against the measure, saying the idea needs to be considered hand-in-hand with changes to the redistricting process. But state Sen. Kate Bolz of Lincoln said the proposal could give lawmakers more leeway when redistricting. She estimated that adding six senators, with staff, would increase legislative costs by $1 million.