TARNOV — They leaned how to drywall, hang and display artifacts and — if anyone needs a tour — they are usually the guides.
Judy Hanzel and Mary Jane Rosenthal are the primary caretakers of Tarnov's Heritage Museum. That means they are responsible for the area's history — and they need help.
The museum is home to area artifacts that include everything from replicas of the five churches that no longer exist to the bomb that was dropped on Tarnov.
"Nobody believes there's anything in Tarnov," Rosenthal said.
The museum, which was originally home to a boarding school for children, is filled with history.
However, it takes money to keep the museum going, and COVID-19 wiped out a fundraiser, plus the building is getting old and in need of upkeep.
Rosenthal said operating funds come in from membership dues, memorials — including three from the estates of former parishioners — donations and the breakfast, which is usually held after Palm Sunday.
That meal brings in about $1,500, which is enough to cover expenses after it gives a donation to St. Michael's Parish for use of the building.
Money is needed for general upkeep, paint and minor repairs, but also for big projects. It cost more than $120,000 when a new roof was put on the building. They had $90,000, and the parish had to borrow the remaining.
"We had to put on a new roof, and that depleted our funds," Hanzel said.
Now the outside needs tuckpointing.
"That's going to be our next big project," Rosenthal said. "Being a member of the National Historic Register does not give you any money. If we didn't maintain this building, it could go away, which is sad."
The museum opened in 1995 when a small group requested to have it placed on the National Historic Register and sought to have it receive tax-exempt status, meaning it is operated exclusively for exempt purposes and none of its earnings go to a private shareholder or individual.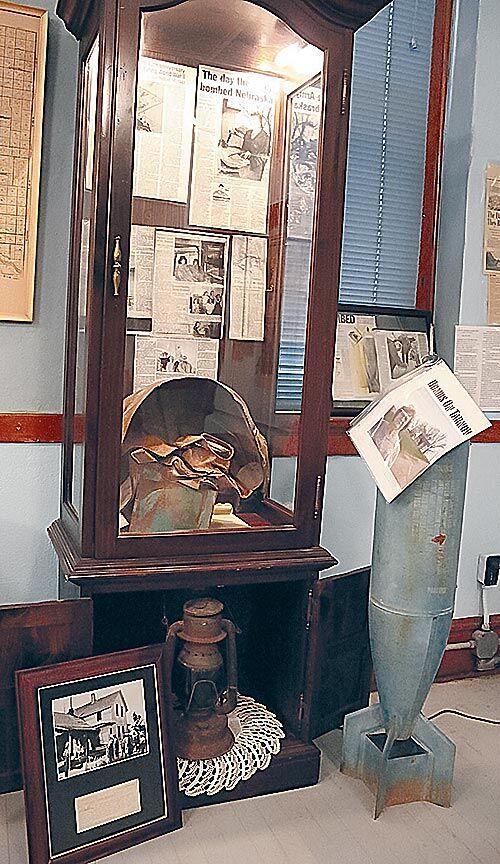 To gain that certification, a historical society had to be formed, and at a meeting Sally Paprocki proposed opening up a room for a museum.
"This building had been empty since '61, and then it became a carpenters showroom and then storage for people, and people wanted it to go away, it was just a thorn in their side," Rosenthal said. "We ended up cleaning out two rooms, and then in '95 we had a church celebration, and it blossomed from there. We just kept fixing an area and then another area."
Hanzel said the museum includes what was in the building after the school closed, as well as other items from area churches that have closed.
"The other day people brought us an antique bed, and some beautiful old pictures. People pass on, and their children go through their stuff and find out something came from Tarnov, so they bring it in. They clean out their house and don't know what to do with their stuff, so they bring it here," Rosenthal said.
The museum is trying to preserve the history of northwest Platte County.
On the upper level, the museum has kept the rooms of the boarding school still much like they were when students stayed there.
There is the kitchen where nuns prepared the daily meals for students, as well as a hand-operated washing machine.
There are rooms where the students stayed in the boarding school — boys in one room and girls in another.
The nuns' rooms with antique beds remain much like they were decades ago.
There also is an auditorium, where school kids held programs. The lower level features rooms filled with Platte County history, a reminder of times gone by.
The building itself has an interesting history. The foundation for the building was built in 1910, and it was covered with 70 loads of manure to preserve it during the winter so it wouldn't freeze until construction could be completed the following year.
"We've had an engineer come here, and he said that is why the building is so sturdy," Rosenthal said. "Then they constructed this building and parish rectory, and they were in here in December 1911, and they used hand tools. To me the building itself is historic without all the artifacts in it."
Hanzel said by December 1911 classes were able to be held in the building, and it was a school until closing in 1961.
Since 9/11, for reasons the two are unsure of, the large bus tours that used to visit the museum, stopped completely. Transportation is an issue preventing many from making the trek to Tarnov.
Of course the coronavirus has had an impact. An April tour was canceled, and the museum is set to host the Northeast Nebraska Museums Association annual event, but it is unsure if it will go on as scheduled.
"People need to realize this is still here pretty much like it was when it was built. It cost $60,000 to build in 1911, so that was quite a burden. The priest spent many a sleepless night trying to figure how he was going to pay for it," Rosenthal said.
To take a tour, make a donation or become a member of the historical society, call Hanzel at 402-246-4807 or cell 402-270-1040 or Rosenthal at 402-920-1785.