A line of thunderstorms that began in north-central Nebraska early Thursday brought high winds and heavy rains before moving southeast through the state.
"We had winds of 60 to 70 mph causing power outages and downed trees, mainly south of Interstate 80," said Jordan Thies, a meteorologist with the National Weather Service office in Hastings. The heaviest rains of 2 to 4 inches fell in a narrow swath in south-central Nebraska from Arapahoe to Red Cloud, he said.
Hastings reported up to a half-inch of rain, Thies said, while Grand Island had 1 to 1½ inches of rain.
Areas south of Columbus, in Genoa, Shelby and Silver Creek, had more than 2 inches of rain, Thies said.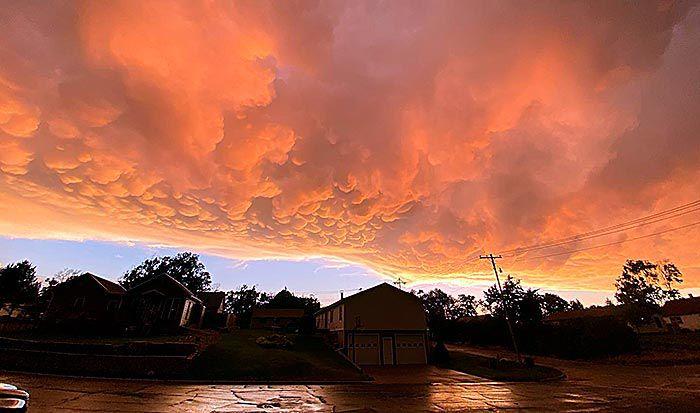 In Omaha, Eppley Airfield reported just six-hundredths of an inch of rain, according to the National Weather Service office in Valley. Lincoln reported about the same amount.
About 1,600 OPPD customers were without power in Douglas County as of 8 a.m., but that number was down to about 400 by 8:30. Power outages due to weather also were reported in several central Nebraska communities, according to NPPD.
Near normal to slightly above normal high temperatures will persist Thursday, forecasters said. Severe storms are possible late Friday night into Saturday morning.
LOCATION/RAINFALL REPORTER
Atkinson 0.83 Roger Brink
Bancroft 0.24 Dennis Zavadil
Battle Creek 0.68 Mike Fleer
Creighton 0.65 Norman Doerr
Hadar, 1.25 miles north 0.30 John Carman
Howells 0.20 Pat Jakubowski
Lynch, 5 miles northwest 1.10 Marita Placek
Madison, 5 miles east 0.35 Gene Trine
Neligh 1.28 Richard Sanne
Newman Grove 1.25 Keith Jacobson
Norfolk, airport 0.25 National Weather Service
Norfolk, north central 0.35 Walter Haase
Norfolk, Woodland Park 0.26 Jim Bahm
Randolph 0.20 Gail Bazata
Royal 1.00 Robert Schleusener
Scribner 0.30 Marilyn Camp
Tilden 0.80 Duane Warneke
Other Nebraska locations according to the NWS: