Mike Flood, former speaker of the Nebraska Legislature, often refers to young people in Nebraska as "the gold."
On Wednesday morning, Gov. Pete Ricketts provided the state with some mining equipment to keep the gold in the state in the form of $16 million in new scholarships.
"This is good news for Northeast Nebraska," Flood said Wednesday morning. "The governor's focus is statewide, using education to connect students with jobs. He's very focused on using scholarships to link a student with a job in the community."
The Aksarben Foundation's "Growing Together," a Northeast Nebraska initiative that includes a multi-step approach to solving declining rural populations, has been a focus for Flood.
Part of the plan includes co-op scholarships that would enable 200 students to finish their final year of school from Wayne State while working at least 30 hours a week at a downtown Norfolk business. The students would receive college credit and on-the-job training.
"Today, Gov. Ricketts proposed a bold plan that is a game changer for rural Nebraska communities working to lure our young people back home," Flood said. "This $16 million workforce development scholarship strategy will make a difference in communities that are willing to work hard to help connect the dots by recruiting young people to communities with good paying jobs.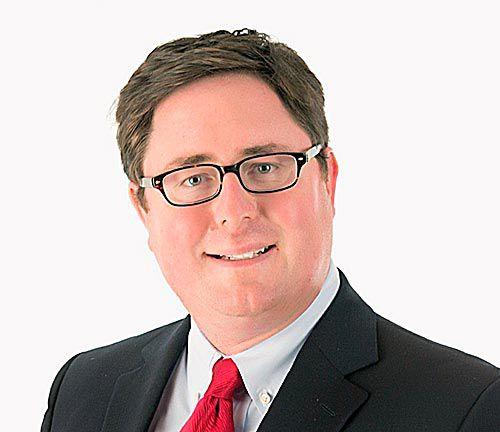 "This bill is an opportunity for Northeast Nebraska's 'Growing Together' to successfully meet our goal to bring young people to the Norfolk area."
Part of the local plan also includes 500 tech workers, including students from Northeast Community College working in Norfolk.
At the same time, the local "Growing Together" committee has been working on solutions to the brain drain, Ricketts has been addressing the need of education.
"Norfolk is the first community, in my opinion, to work with a postsecondary institution like Wayne State College," Flood said. "We have been planning. It just so happens that the governor's focus is aligned with ours, and we feel confident with the opportunities that will bring."
The former two-term state senator and attorney said much credit should go to both Ricketts and Sen. Jim Scheer of Norfolk, who is the current speaker of the Legislature.
"Of all the things that we have to come up with, this is a critical piece," Flood said. "If not for the leadership of Gov. Ricketts and Speaker Scheer, I just cannot imagine us being in a better place (than we are this morning). Both have been very supportive of (Growing Together)."
The governor's scholarships are expected to go to the NU system, the state colleges and community colleges.
There is expected to be another significant announcement related to Aksarben's "Growing Together" initiative next week.