Flood victims in several parts of the state, including those in the Niobrara River valley, Pierce and Norfolk, were invited Saturday to receive a quilt as part of Quilts for Our Heartland, a project started by two southern Nebraska women, Pam Hoge and Joyce Shutts, and grew to include quilters from around the country.
About 850 quilts were brought to be distributed as part of the project.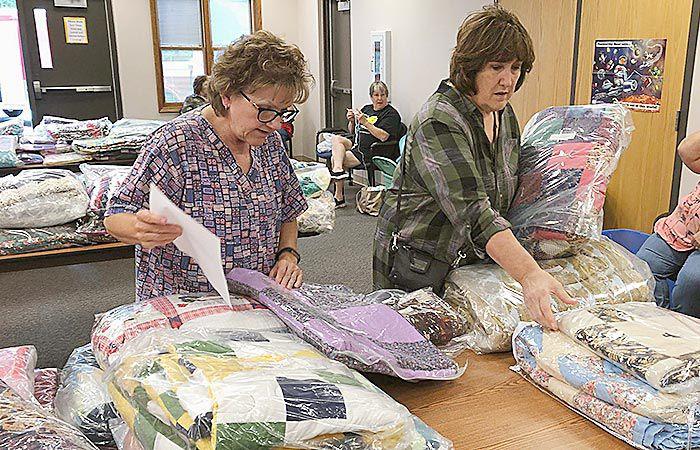 Above, Bonnie Pospisil of Pierce and Julie Luebe of Ravenna, formerly of Pierce, look over the quilts brought to Lied Library in Pierce by Quilts for Our Heartland project members on Saturday. Luebe was picking out a quilt for her brother, Kirk Luebe, who was displaced by the flood.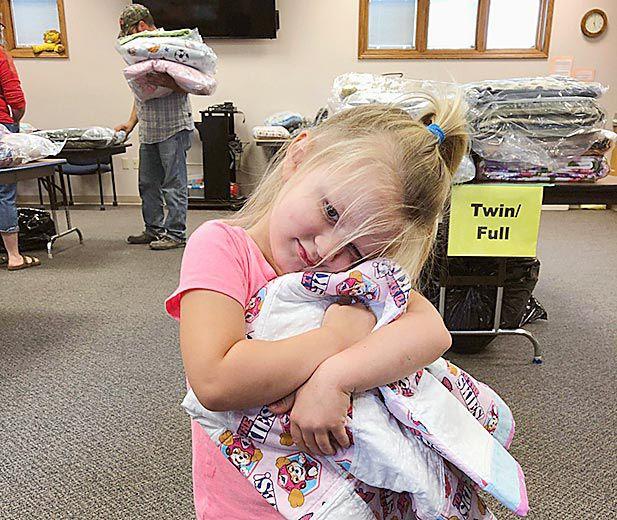 Above, Hadlee Hinkel, daughter of Travis and Lindsey Hinkel of rural Hadar, hugs her new Paw Patrol quilt. Hadlee's mother said the little girl lost her toys when the their basement caved in during the flood, and the opportunity to pick out a quilt, especially one with her favorite characters on it, meant a lot to them.