Monster Truck Entertainment brought its Nitro Tour to the Off Road Ranch for two performances Saturday in Norfolk. The tour consisted of two large monster truck shows, including four trucks that competed in several racing and freestyle events.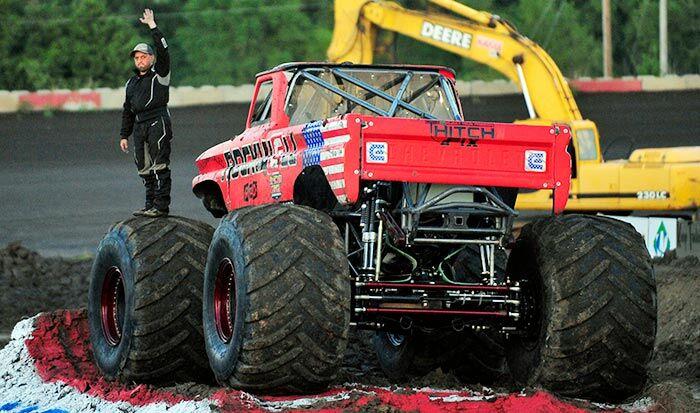 In the photo above, driver David Olfert of Sublimity, Oregon, waves to the capacity crowd while standing on a tire of his monster truck named "Rockwell Red" during Saturday night's finale in Norfolk.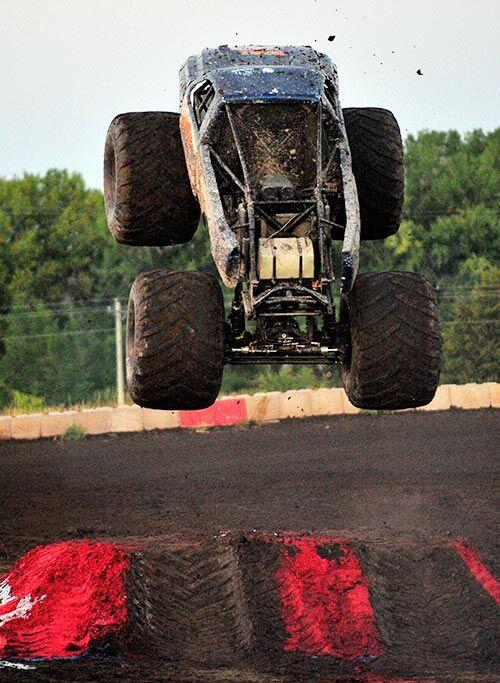 Driver Travis Groth of Gig Harbor, Washington, gets big air off a ramp with his monster truck named "Trouble Maker" during their show in the picture above.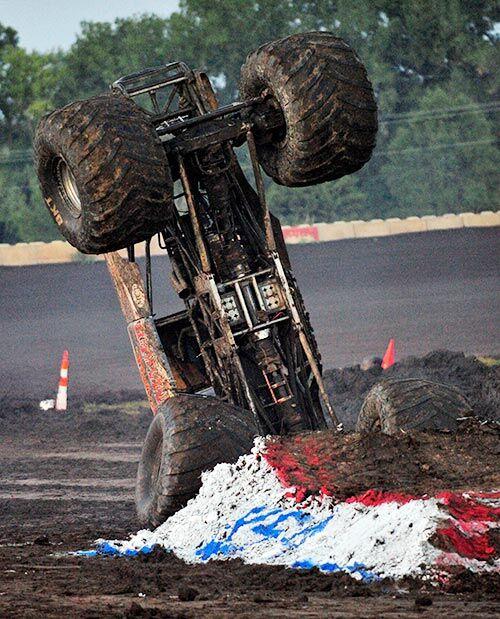 In the photo above, although it looks as though "Trouble Maker" is about to flip upside down, Groth has his truck under complete control while on the front tires during the Monster X Tour show.
Fans were able to go for a ride in a specially built monster truck made just for that — rides. It can accommodate up to seven passengers (one in the front and six in the back) who got to experience riding in the big truck and spinning a few "donuts" at both ends of the track before, at intermission and after the show.