PILGER — Gene Willers often wondered how he would react when faced with a life-or-death situation.
Now he knows.
"My thoughts were with my family ... and the people upstairs," he said. "That was satisfying."
Willers was referring to those five minutes or so on June 16, 2014, when he took shelter in the crawl space under the Midwest Bank building in Pilger. He lay there saying the Lord's Prayer while a EF4 tornado ripped the building to shreds.
Just minutes earlier, when it was learned that a tornado was bearing down on the town, he locked the bank employees and several other people into the main-floor bank vault, which was the safest place to be at the moment.
There was one problem with his plan. Someone had to stay outside to unlock the vault after the storm passed. Willers, the bank's president at the time, assigned the task to himself.
"I always wondered ... could I handle it? I realize now, I could," he said, referring to being in such a situation.
Now, five years later, Willers recognizes the impact the experience has had on his life.
"My faith in God is a lot stronger," he said.
Willers also realizes he is in a different position from many people. After all, he was not hurt, and he lives out of town and his house was unscathed by the damage caused by the storm.
"I didn't experience a lot of things others did," he said. "A lot of people didn't have anything."
While it might be easy for people who lost family members and belongings in the storm to question God's benevolence, that would be a mistake, said the Rev. Paula Lawhead, who was pastor at St. Peter's Lutheran Church in Pilger and St. Luke's Lutheran Church in Stanton at the time. She is now a pastor with Nebraska Lutheran Outdoor Ministries and is based at Carol Joy Holling Camp near Ashland.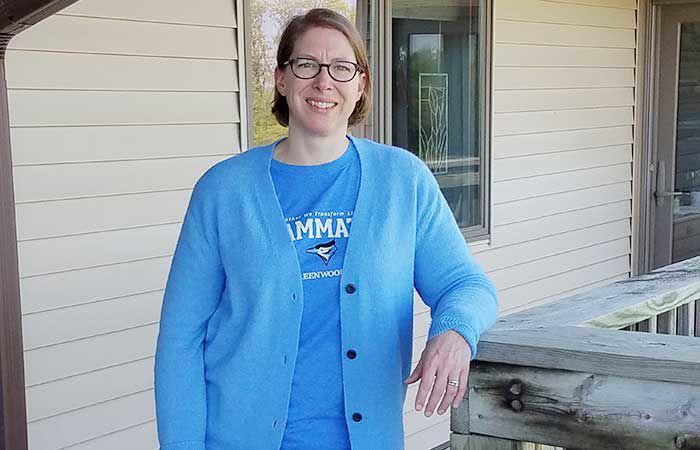 After the storm five years ago, the church and the parsonage where she and her husband and son lived were damaged but still standing, which allowed Lawhead to focus on ministering instead of rebuilding.
"The emotions I encountered are not different from anything anyone who goes through a tragic loss experiences," she said. "There was anger, fear ... and people asking, 'Why did God allow this?' "
On the afternoon of the tornado, Lawhead was in Norfolk making a pastoral visit. When the visit was over, she turned on her phone and received message after message asking if she was OK.
She rushed back to Pilger and was allowed into town after she told the authorities guarding the roads that she needed to minister to the people. She recalls walking around town and "taking stock of all of the families" so she could try to locate them.
That night, she and everyone else had to leave, but Lawhead and her husband returned the next morning to gather some of their belongings because even though their house had been spared, they still had to evacuate.
"We walked through town. It was strange ... all of the color was gone. It was like walking through a black-and-white movie," she said.
During the months following the storm, Lawhead logged a lot of miles around town, offering prayers and assistance to those who had been affected.
"The emotions changed," she said of the people she visited. "During the first days, it was shock and grief. Then it was anger, fear and lots of wondering. No one grieved the loss of possessions. They grieved the loss of expectations ... of what they had hoped for that place."
She said it's important that people not blame God for the loss of life and property, but to instead see God in the lives that were saved, the volunteers who converged to help with recovery and the many others who helped with the recovery.
"We don't see God in the destruction. God is a god of life. When you see new life, you will find God in the midst of it," she said.
Yet, while many of the people who were affected have moved into different houses and acquired more belongings, most still bear emotional and physical scars.
That's normal, Lawhead said. After all, "even Jesus, after resurrection, still bore wounds," she said.
And most people who were impacted still feel uneasy when storm clouds appear, she said.
"But that doesn't mean there isn't joy," she said.
And hope.
"Two people died, but so many people were spared," she said. "That's when we see God's redeeming work."
* * *
Coming tomorrow: Five years after the devastating tornado, where does Pilger stand now?